5 Tips to Staging a Nursery
Staging children's rooms can be a bit challenging since we really can't predict the gender or age of who the buyers are going to be.  The safest way is to keep the walls in neutral colours.
Tip #1 – Give the Room a Purpose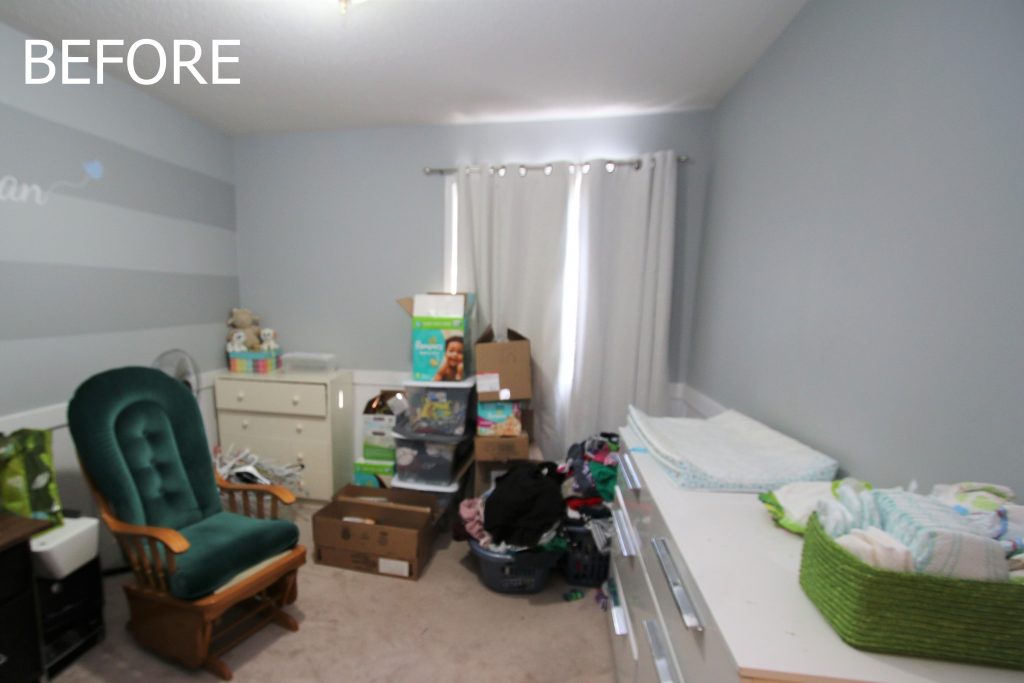 This room had perfect gray walls but the room lacked function, purpose and personality to make it memorable.  Fortunately they had a crib in another room that wasn't being used, so we brought it in to this room so I could transform it into a nursery.
Tip #2 Add Colour Through Accessories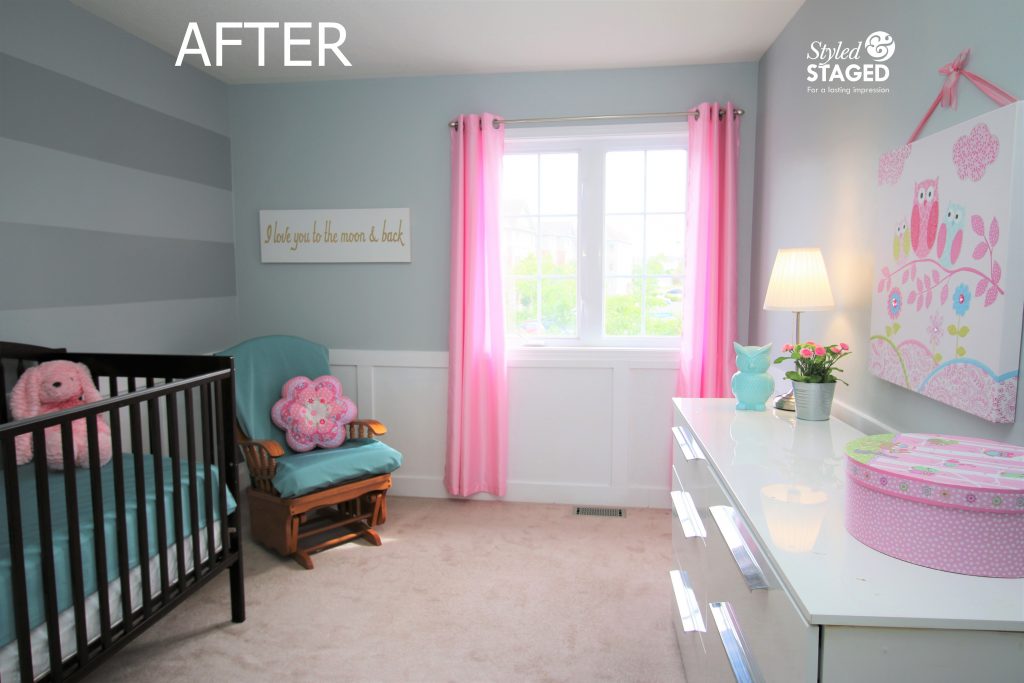 As soon as I hung the bubble gum pink drapes, the came to life. I continued with the artwork and pulled more accent colours from there.
Tip #3 Be Creative with Solutions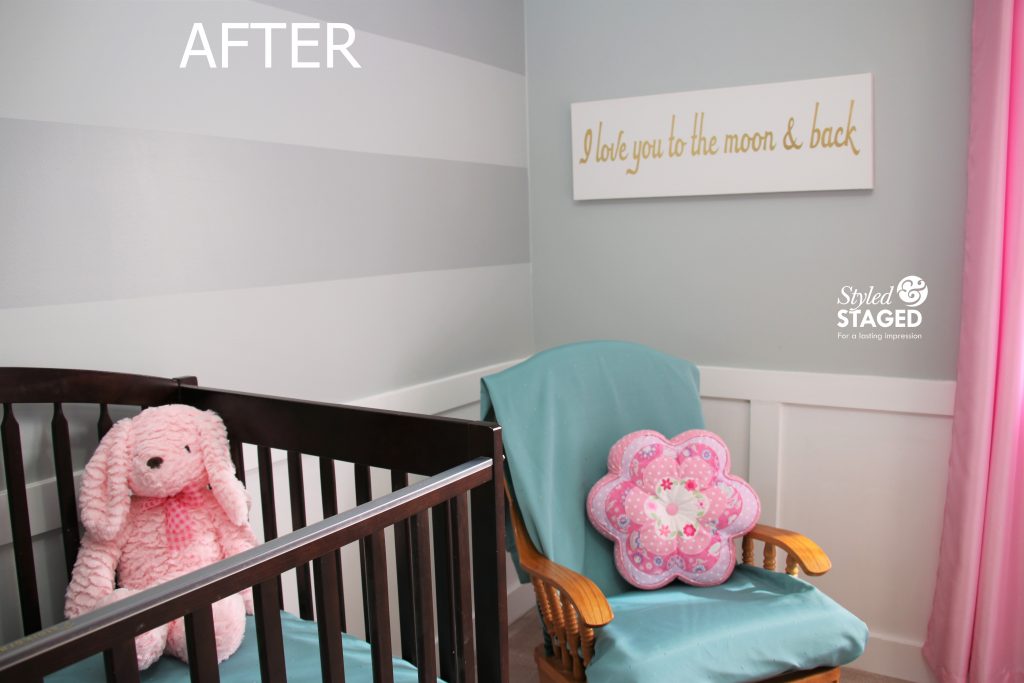 I didn't have linens for the crib and their hunter green glider chair didn't work with this colour scheme at all.  I used two turquoise drapes (the colour was pulled from the artwork) to cover the chair and the crib mattress.  Remember, this room wasn't being used so it was all about making it look pretty for photos and showings.
Tip #4 – No Decals on the Walls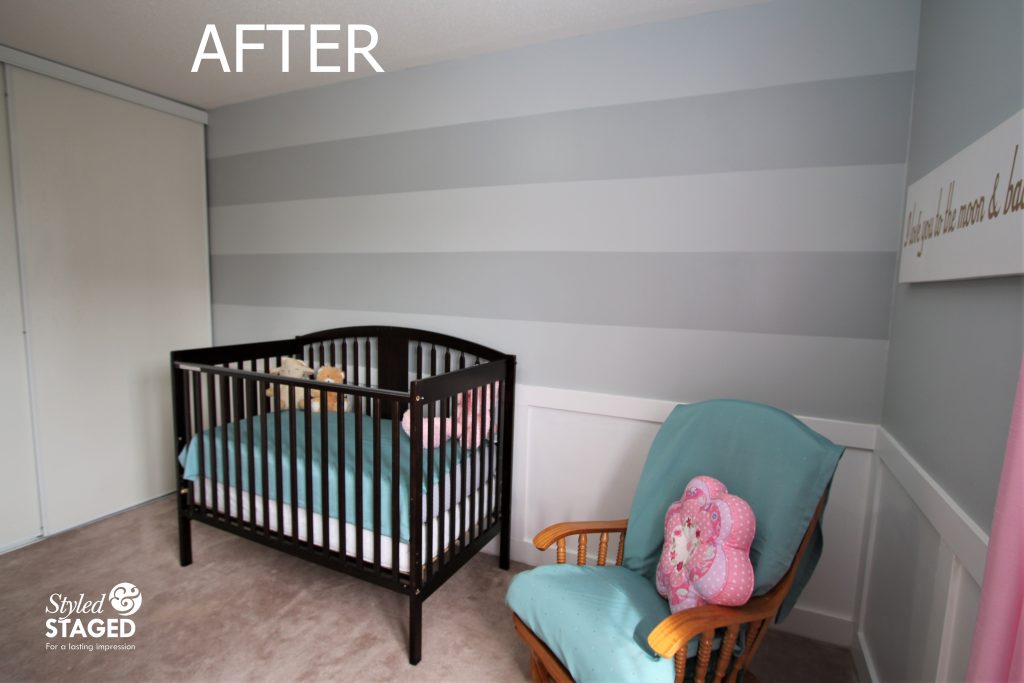 Originally, their son's name was written on the striped wall.  I thought it was actually  painted on, but it was just decals.  We removed them so buyers wouldn't make the same mistake that I made.  The stripes are perfect.  Now buyers can work with a blank canvas.  The beautiful wainscoting was already there, but now it is showcased since you can actually see it.
Tip #5 Make it Memorable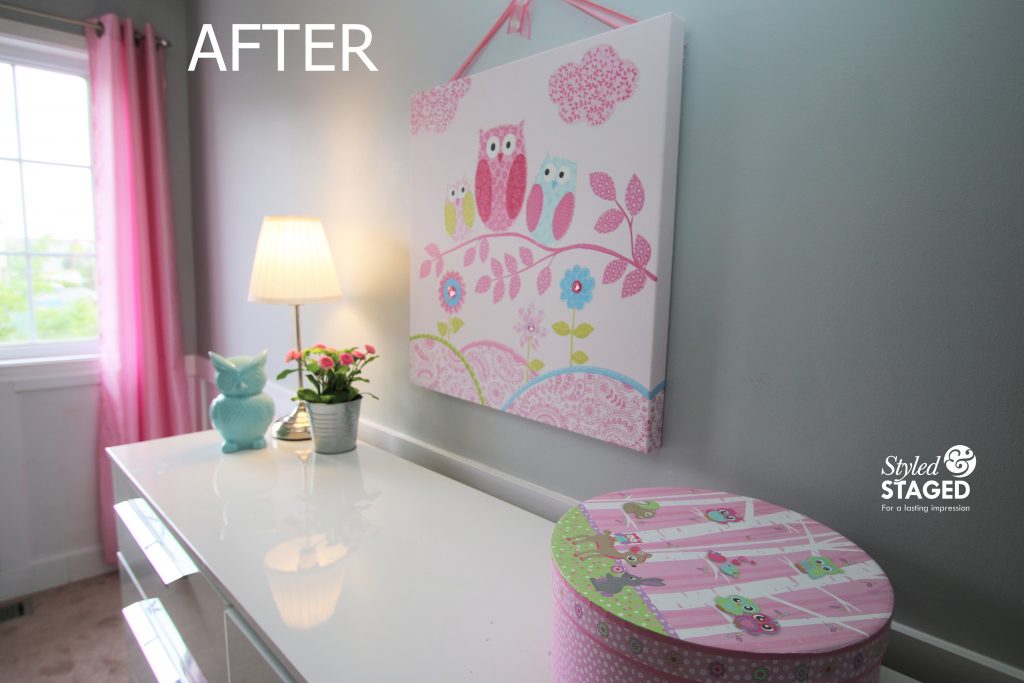 People often think that Staging is only about decluttering and depersonalizing.  That is only part of the equation.  It's all the little details through fun accessories that make a room memorable.  You want a child to run into the room and say to their parents "I want this room".  Get the whole family emotionally involved in buying the home.