Adding Colour to a Neutral Palette
We often arrange rooms in our house that may not be the way they were intended to be..  That is fine for your own personal use and function but when selling your house, it's always better to set up the rooms the way they will appeal to the masses.
This house had it's more casual furniture and TV in the 'formal' living room and their formal furniture in the family room.  They were extremely accommodating and switched all the furniture for me.  Once the furniture was in place, then it was time to bring in lots of inventory since the entire house was a blank neutral beige canvas to work with.  It's a Stager's dream come true!!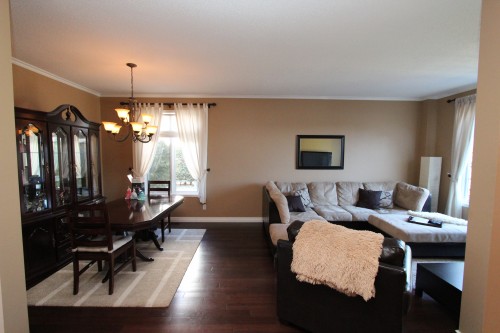 This large sectional ate up the room and it didn't look right with their formal dining table. I instantly knew I wanted to bring in their formal furniture and put this sectional in the family room.  We were able to use their mirror over the sofa in another room, because I really wanted to add colour.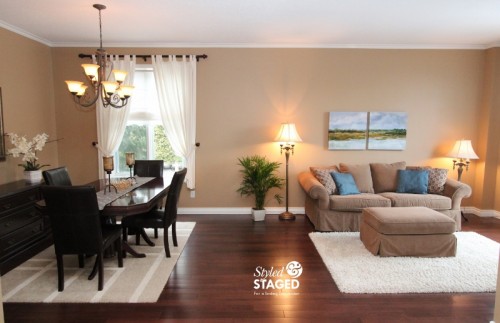 With the furniture switched around, this room looks much more elegant and inviting.  Adding artwork and colourful accessories brought the room to life.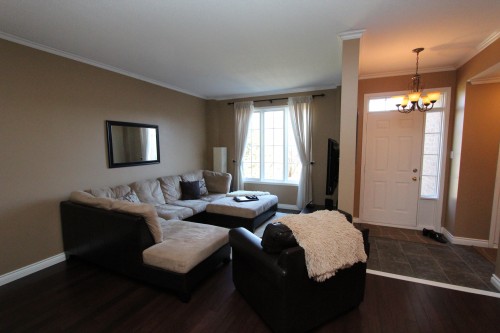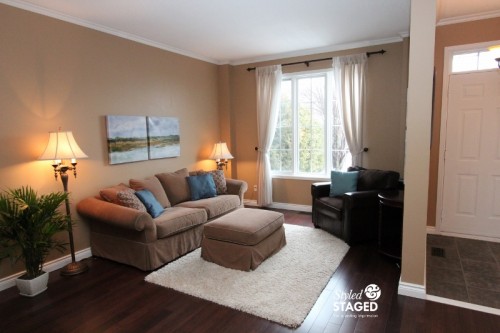 Switching the furniture also allowed us to bring in the lamps. The artwork was the colour inspiration. I used the same turquoise/blue/green through the whole main floor.  It worked well with the paint colour and their furniture.  The ivory area rug really helped define the space.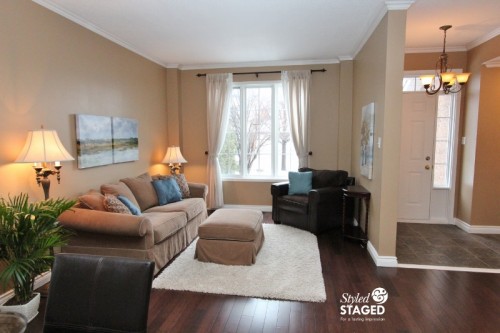 By removing the wall mounted TV I was able to add artwork for more colour.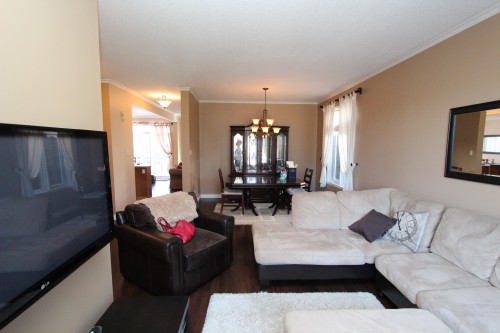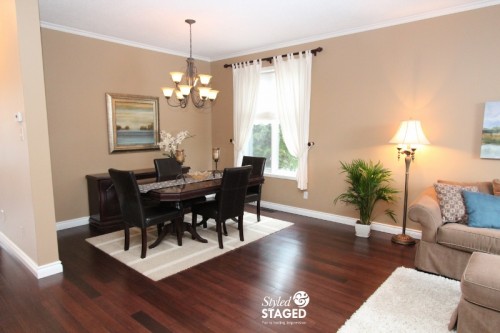 Removing the hutch but leaving the buffet allowed me to hang a large piece of artwork for colour and a place to put a large white orchid. Notice how much life the plants add to the room. We also brought in 4 leather parson chairs since they only two chairs at the table before.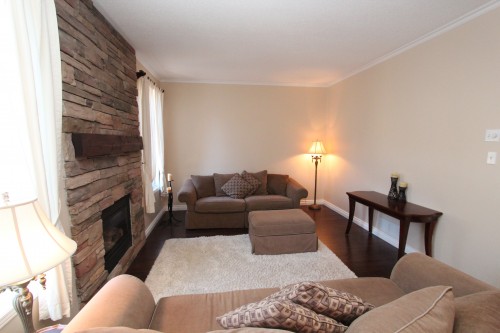 Their formal furniture made this room look smaller and one of the sofas blocked the traffic flow to the kitchen.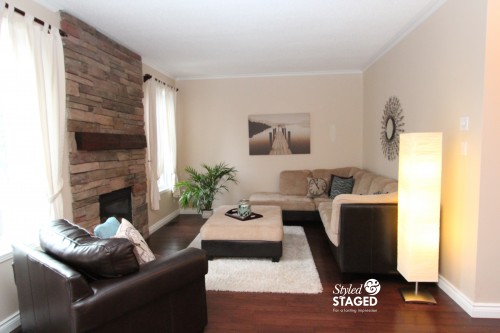 This huge sectional was perfect for this space. I wanted the fireplace to remain the focal point so I purposely didn't add a lot of colourful artwork. The sepia dock artwork provided depth to the room but it wasn't overpowering.  The round metal starburst mirror also helped fill up the large wall.  If you have a room that is monochromatic, you need to add lots of layers and textures. The large floor plants add so much softness.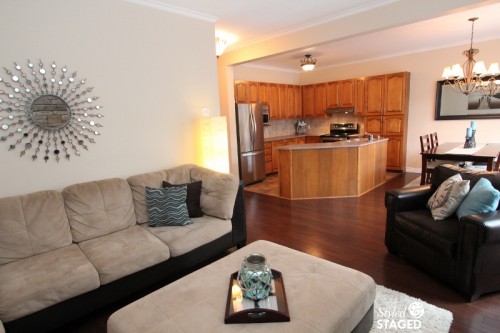 This room now has the open concept with lots of traffic flow to the kitchen and the eating area.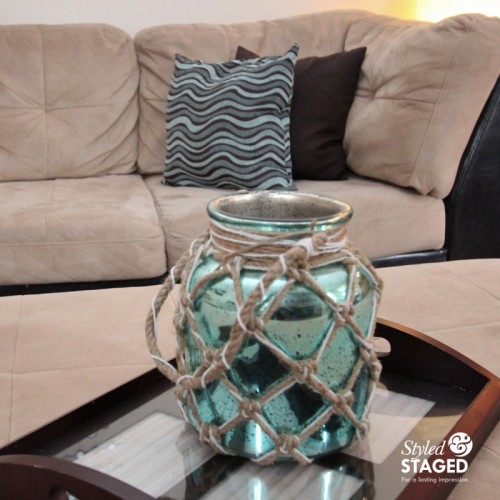 Adding little pops of colour throughout the room keeps your eye moving around the entire space. I used the similar accent colours as the living/dining room. Subtle nautical accessories blend well with the colour palate and the artwork on the main floor.