Behind the Scenes of Staging
Empty Room
When I stage a house, so much work goes on behind the scenes that no one knows about.  Homeowners and Realtors see me show up with a truck full of inventory and they often say "you make it look so easy, it must be such a fun job" after the house has been completely transformed in a couple of hours. Ha!
Let me in on a few secrets that keep me busy during my 'off hours' and keep me lying wide awake in bed trying to come up with inexpensive solutions.
I had this one completely empty large white bedroom that I needed to turn into a young child's room in a quick turnaround time.  When showing your house, it's always favourable if you can showcase the bedrooms since the number of bedrooms can make or break the sale of the house.  Rooms actually look larger with furniture in them. Fortunately, the Realtor that I was working with has a few extra IKEA beds that we always use in empty rooms.  Unfortunately that was all we had! 🙂
The fastest and easiest way to inject colour into a white room is through linens.  I already had this adorable youthful quilt set that I thought was perfect for the look we were going for.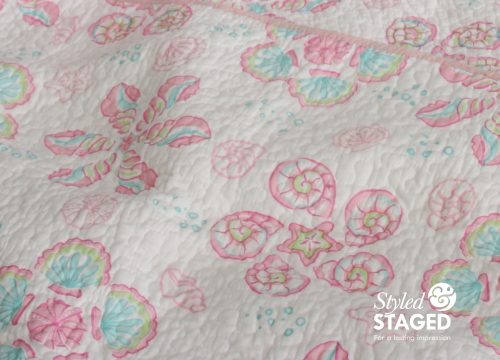 After I had the bed and the linens, I needed to add at least a night table and lamp.  Fortunately, I had an old pine night table that was badly damaged so I decided to spray paint it.  I use these colours often so I knew I would be able to reuse it.  If not, there is always more paint 🙂
DIY Craft Projects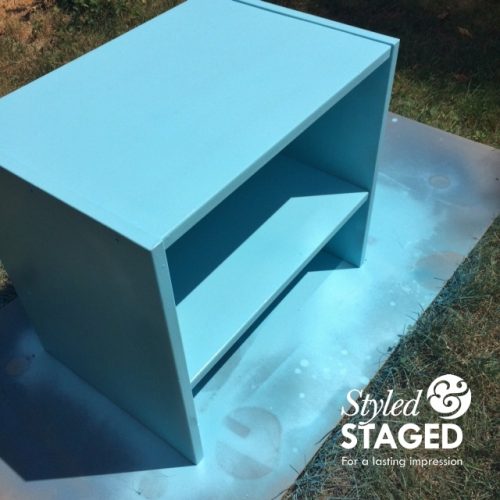 Always spray paint outside. I put a big board under the table so I could get an even finish at the bottom. Otherwise, it would have sunk into the grass.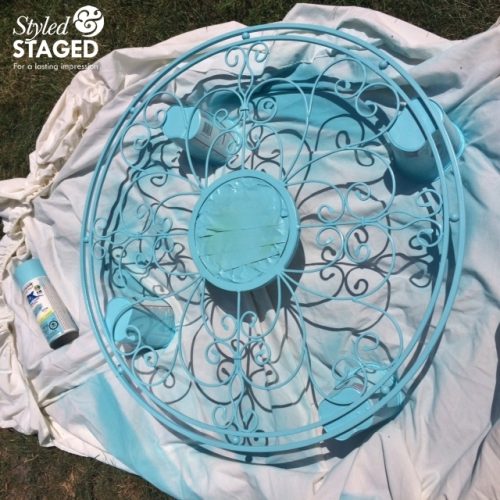 While I had the paint out, I figured I would paint this old white decorative mirror that I've had for years in the same colour. I just put painters tape on the mirror part so it was easier to clean  after. When you add items in the same colour it gives more impact and ties everything together.  Both pieces received a whole new look.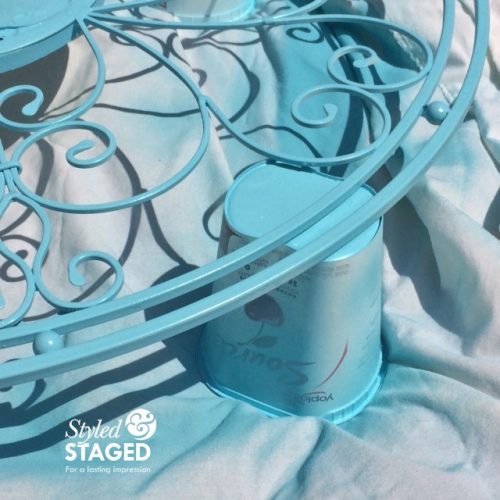 A little trick is to elevate something with blocks (I used empty yogurt containers) so you can paint in all the angles.
Finished Product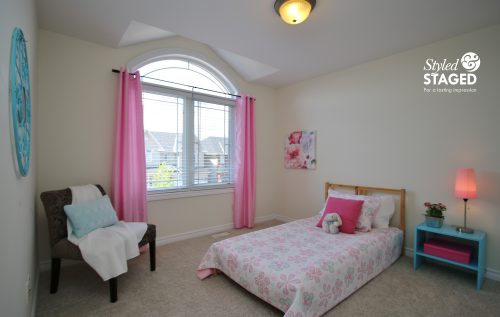 Adding the perfect shade of pink drapes really made a huge statement. It framed the stunning window. Remember, showcase the main features of a room. I had to go to 7 stores before I found just the 'perfect' shade of pink. Again, those are things that homeowners and Realtors don't see, and the endless hours of shopping add up quickly. We only had this one gray slipper chair available which I found looked too dark for the room but adding the white throw blanket and pillow helped soften the look.  We needed something to fill the corner to balance the room.  I've leaved over the years how to use what I have, maybe just in another way. Budget and time restraints are always my biggest challenges when Staging homes.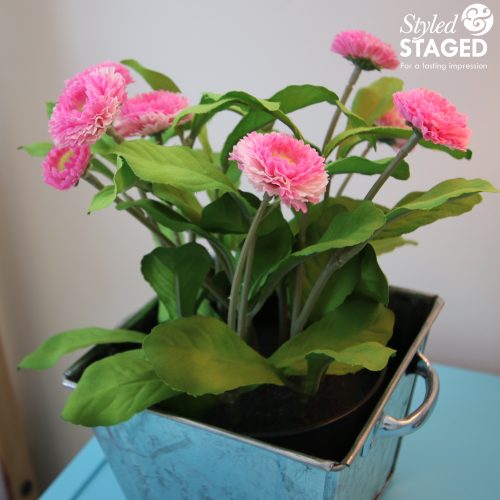 Adding little accents give the room some personality.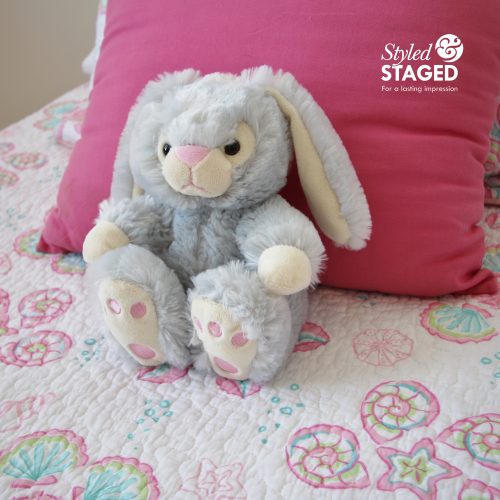 Layering things on a bed make if very inviting.  You want kids to walk in and say to their parents "I want this room".  Get everyone emotionally involved in the buying process is so important.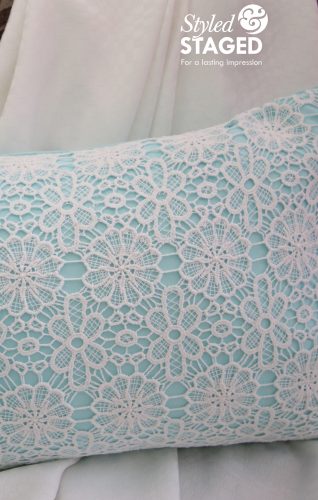 I was lucky to find the exact same colour accent cushion. I carried the top of the spray paint around to all the stores.  OK, I admit I'm a little OCD 🙂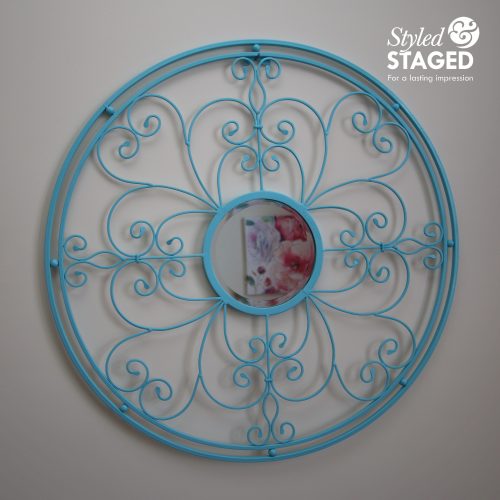 If I had left the mirror white, it would not have shown up on the white wall 🙂 It's hard to find artwork for kid's rooms so this piece is ideal since it gives a punch of colour without competing with the linens. I can paint it to match any décor.
When you walk into this room, you can't help but feel happy with the colours.  That is the exact response you want when selling your house.  It doesn't matter that we didn't have a dresser or more furniture.  Remember, we are not decorating the room, we are STAGING the room.  We just need enough props to make the room memorable and to show the scale of the room.
For the record, I do LOVE what I do and can't imagine doing anything else 🙂