You Too Can Create Your Own Artwork
We are all used to framing our favourite photos of our kids and pets but why not enlarge your photos and hang them as artwork?  Since we always seem to have our cell phones on us, we tend to take so many more photos than we used to.  We can now capture anything while we are out exploring including those 'special' moments. You don't have to be a professional photographer to get some pretty impressive results.
I would first like to say that I prefer to use artwork that is on canvas for Staging purposes since you don't get the glare from the glass, but this is fine for your own personal home.
Picture Frames
I always keep old picture frames to keep costs down.  Each season (or whenever I feel like it) I enlarge some new photos from my walks in the trails so I can appreciate each season and all their colours to the fullest. By using the same frames over and over it also reduces the amount of nail holes in my walls.
Here are 2 photos that I took on the weekend.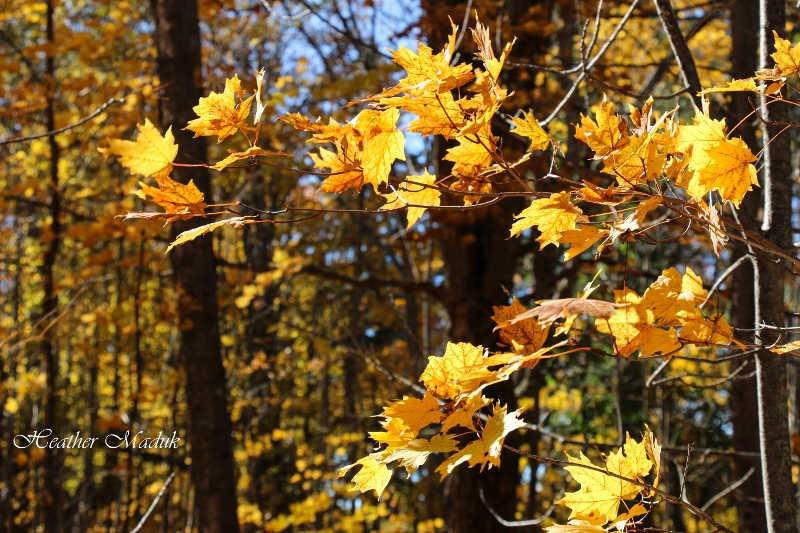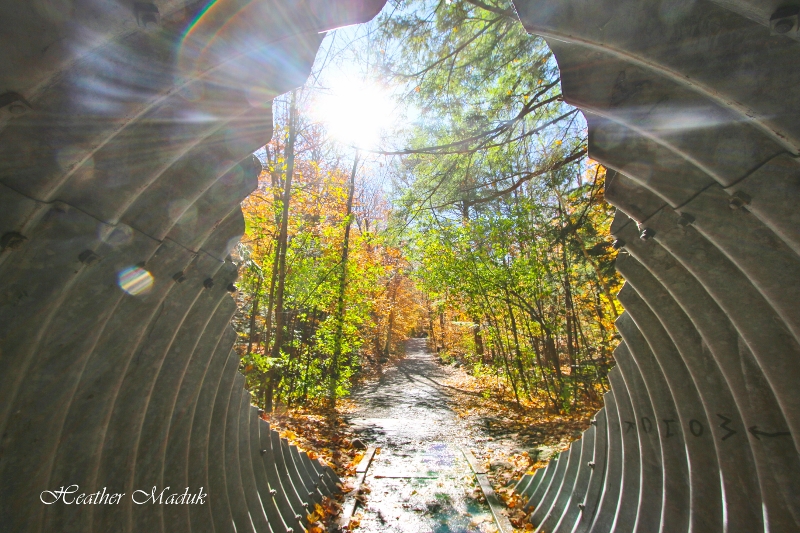 I enlarged them to an 8″ X 10″ which is a pretty standard frame size.  Having the white matting and the simple black frames make the photos much larger.  The frames are so neutral that I can put any photos in them.  The hardest part is to size them so you don't lose too much of the photo.  There are good websites that help convert the ratios between inches and pixels.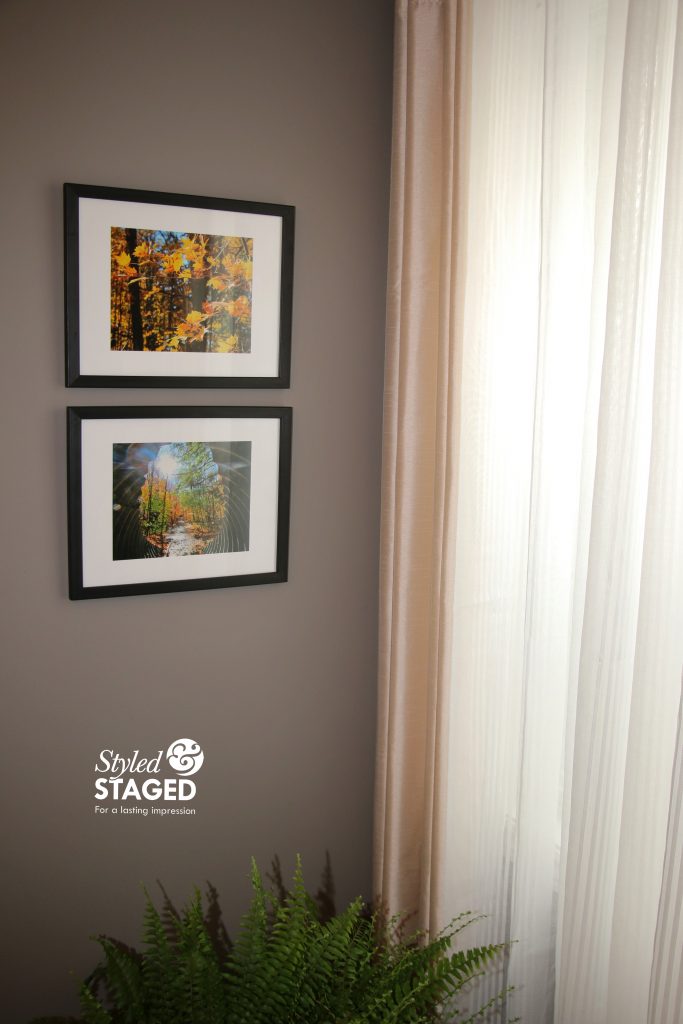 These two new pictures fill in a nice empty corner perfectly over my fern.
Here are a few more ideas…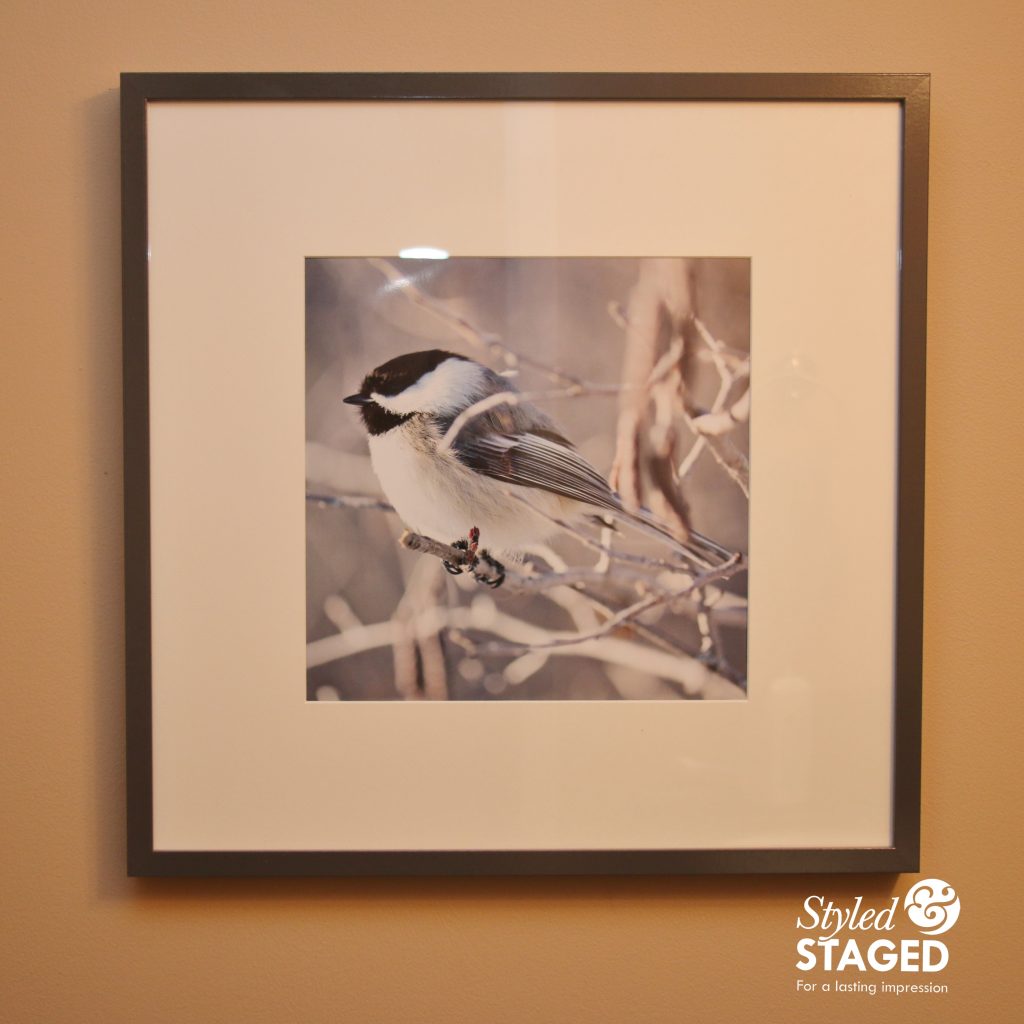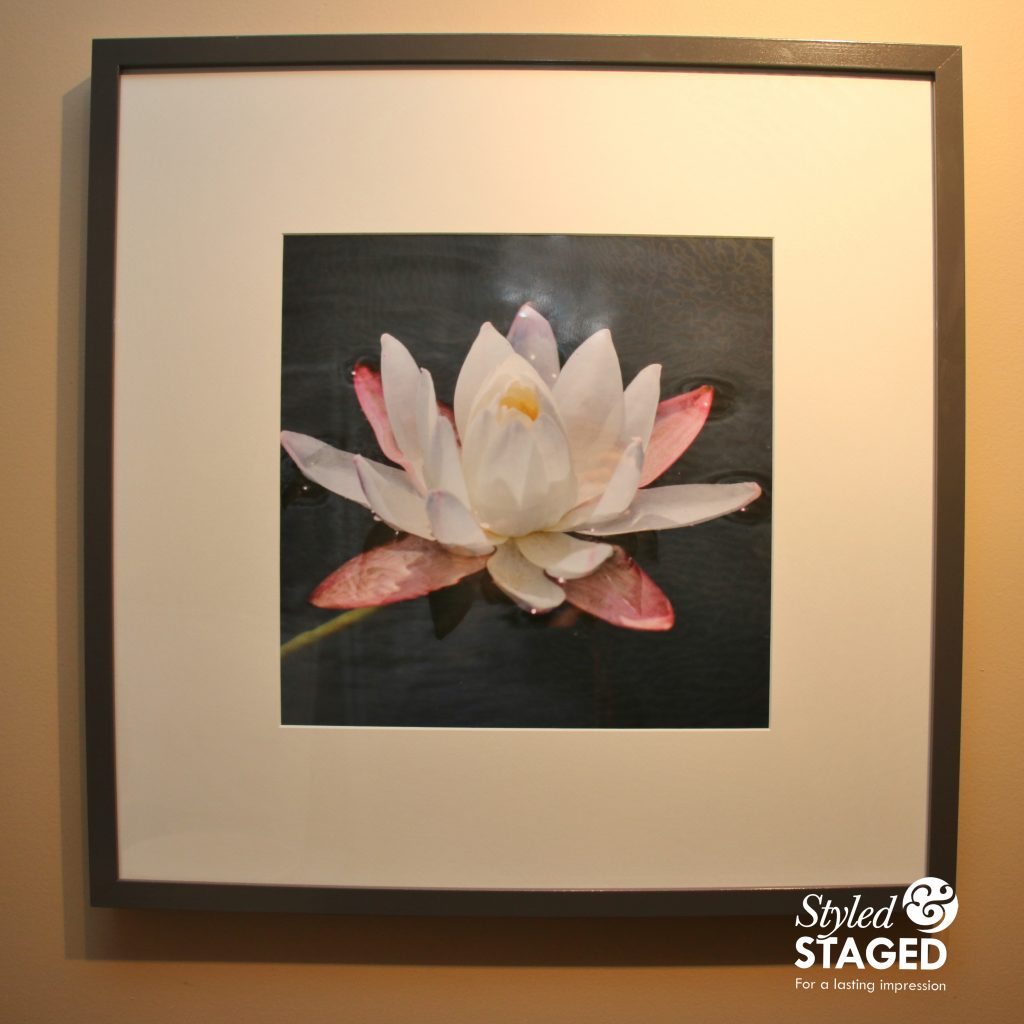 These large 24″ X 24″ square charcoal gray picture frames are from IKEA for under $20 each.  I like the softness from the dark gray with todays colour schemes.  When I'm taking a photo, I always wonder how it's going to look framed.  This square frame is the perfect size for powder rooms.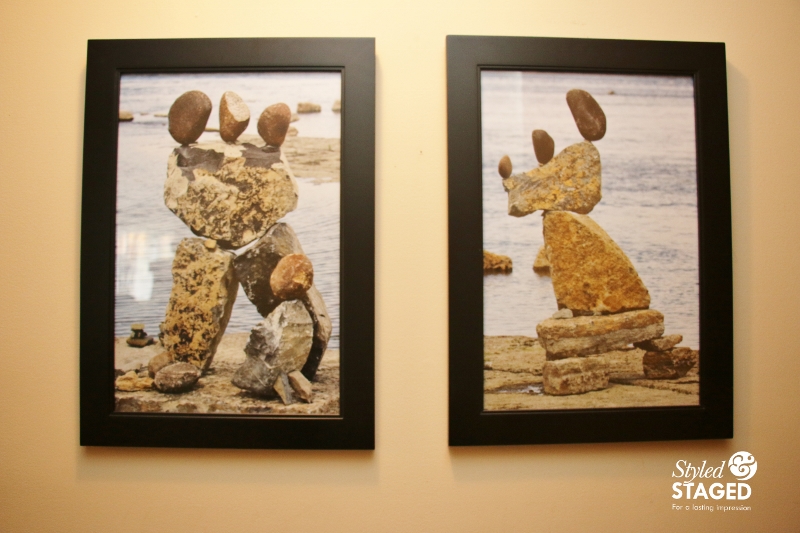 These two large frames hung together make a huge statement.  Frames without a matting gives you a completely different look. Looking at the photos, brings back so many happy memories for me.  I remember where I was, who I was with and what I was feeling at the time.
Abstract Art
If abstract art or more modern Art is your thing, take photos of different objects and see how they turn out.  Keep people guessing what is actually being photographed.  They make great conversation pieces. The key is to just have FUN!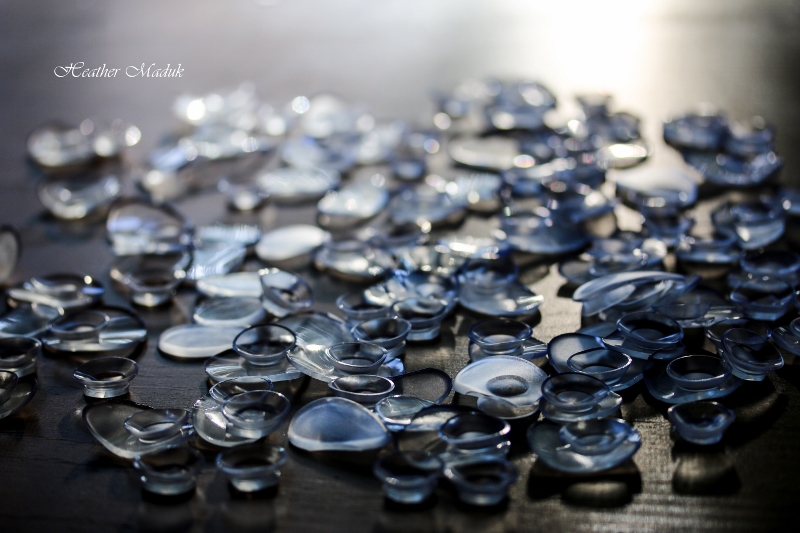 Stretched Canvas
Another option is to take a photo and enlarge it and have it stretched on canvas.  Places like Walmart, Staples and Costco make it so easy.  I love to be able to use my own canvas photography in Stagings.  The colours are so rich and vibrant.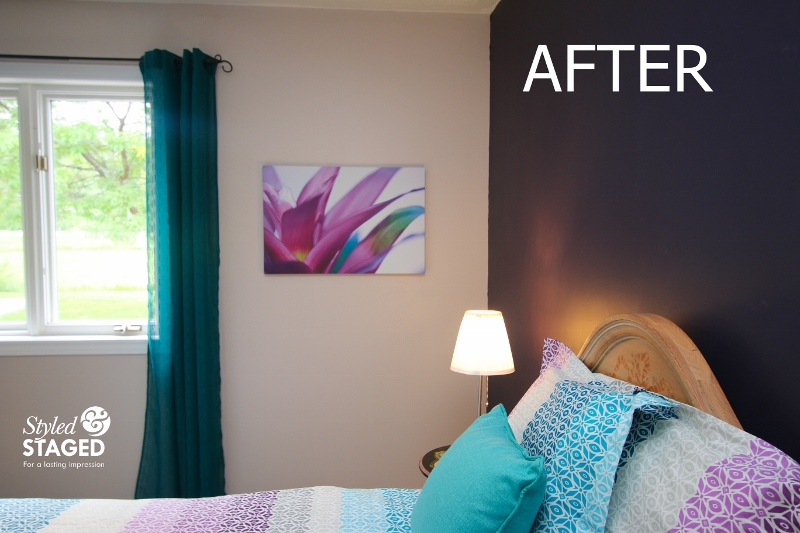 You can now coordinate any artwork with your décor!!  Not only is it inexpensive, it also makes a house feel more like a home since it has a personal meaning to you.  Your home should reflect who you are and what you love!