Can You Spot the Difference?
As I was making the last few minute changes while staging a house quickly before the photographer arrived, I made an easy little switch that had a big impact.  People often think that it's going to be really expensive or time consuming to change the look of their rooms.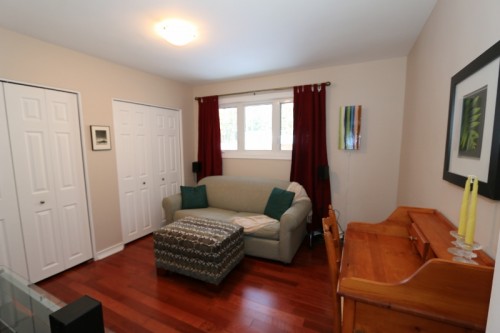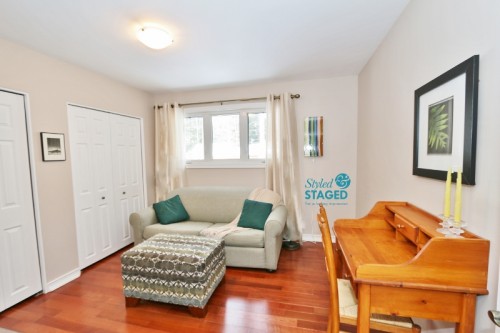 As the homeowner walked by the room he stopped suddenly in his tracks and said "did you put out new pillows?"  He was shocked that he didn't remember the burgundy drapes.  This is very common!!!!  That is why you should always hire a Stager when selling your house. You don't see your home objectively anymore.  WE are so used to looking at things everyday for years that we no longer SEE things. BTW the pillows were his ;).  I bet if I were to ask you questions about what is in your house right now (without looking) you would not be able to tell me.
For a pair of $20 ivory drapes from Giant Tiger, this room now looks brighter and calm.  Can't get much easier than that!