As soon as the 'For Sale' goes on your front lawn, people take notice as they walk or drive by. If they don't like what they see on the outside, they won't want to see what's on the inside.
Here in Canada, we have the disadvantage of only being able to fix up our exteriors once the weather is warm enough for paint to cure or flowers to survive without frost.
EXTERIOR PAINTING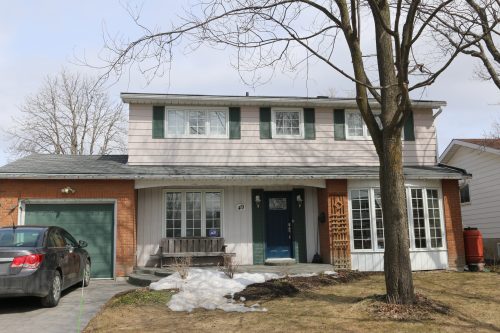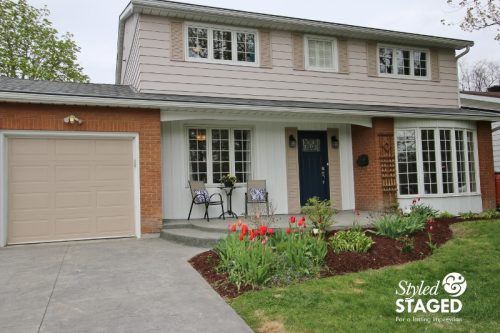 I started working with these clients back in the March when there was snow still on the ground. We knew that they weren't going to list until May. After all their hard work this house sold in 1 day! The shutters and garage door were painted in a current taupe colour which really accentuated their new Navy Marine front door. Replacing the light fixtures also freshen up the look.
CREATING AN ATMOSPHERE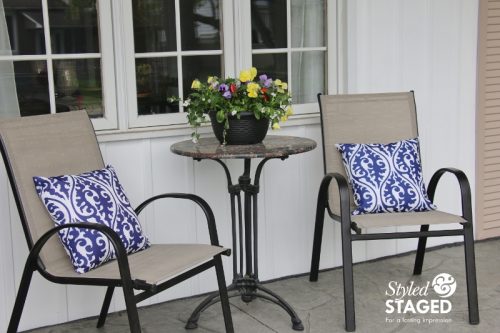 I always try to create little sitting areas where buyers can visualize themselves enjoying their new home. Having chairs and a little table also gives another opportunity to add accent cushion and flowers.
PERENNIALS ADD VALUE
Buyer like to know that their new garden will be filled with pretty flowers. Nothing greets people to your house more than colourful flower beds.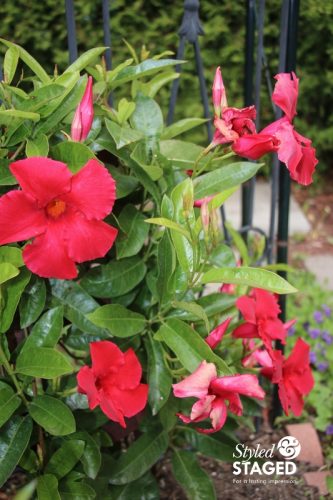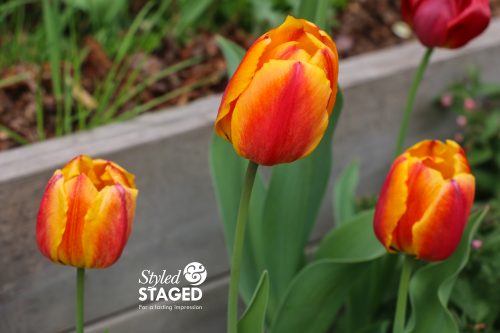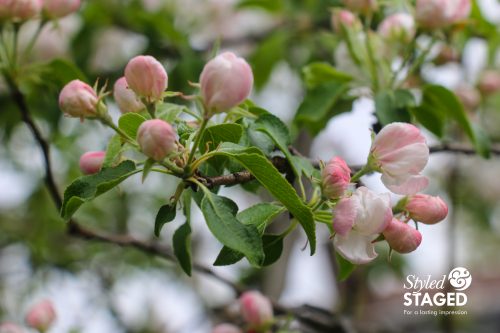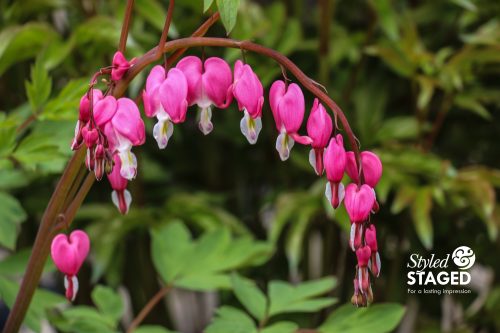 LITTLE DETAILS MATTER
Never underestimate the value of a new front door mat to greet your buyers. They come in so many colours, price ranges and sizes so there is certainly one to suit your house.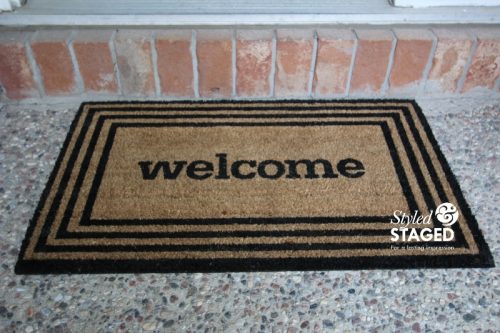 If you don't have a perennial garden, you can always add annuals for instant colour. I like pots of flowers so you can still bring them in the garage, if there is frost at night. Adding bags of cedar mulch or black mulch is also a great way to help define garden beds and give them colour if you don't have flowers.