Furniture Placement is Key to Staging
One of the biggest elements of Staging is furniture placement.  We often use rooms to suit our own requirements but when it comes to selling our home, it's important to place furniture the way the masses would place their furniture.  Buyers really have a hard time visualizing size and scale, so the easier you make it for them to see themselves living in the space, the faster you'll sell your house.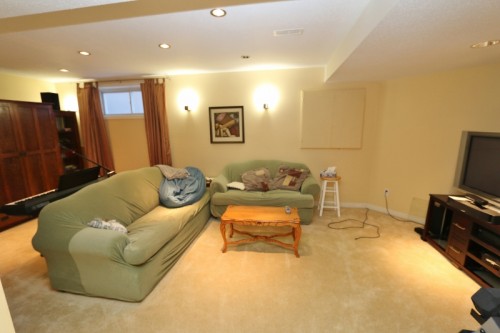 Before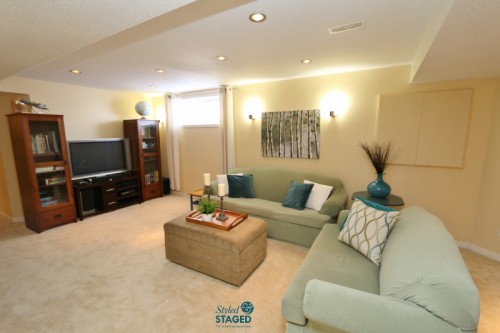 AFTER – I felt terrible asking the homeowners to completely flip the furniture around but I knew it was important to open up the space. This huge family room is so valuable for resale. I brought in larger artwork and accessories to pull all the colours together. The homeowner replaced the drapes which really brightened up the room as well.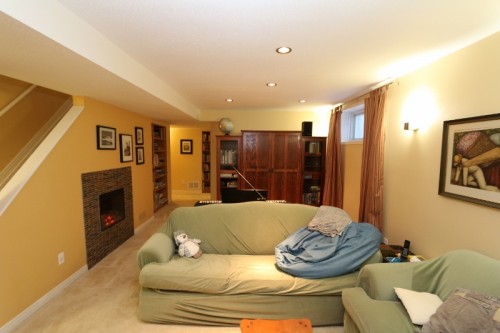 Before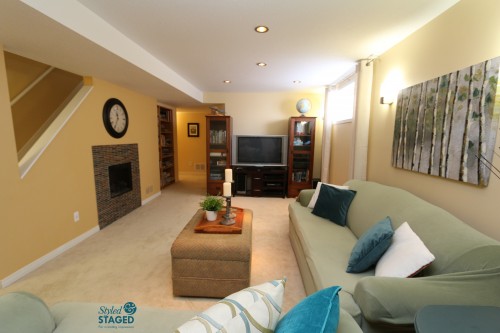 AFTER – simple things like replacing the little artwork with an oversized clock makes the fireplace a prominent feature. I also liked the roundness of the clock by the angled wall. It just seemed to fit perfectly. A fireplace is a huge selling feature to any home so I wanted to make it a real focal point to be remembered..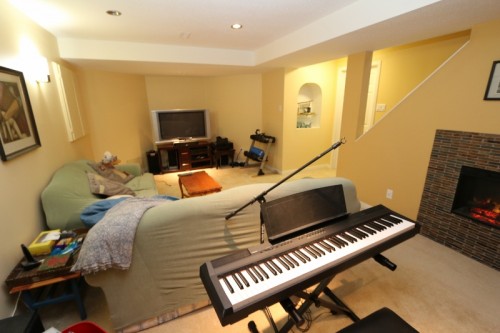 Before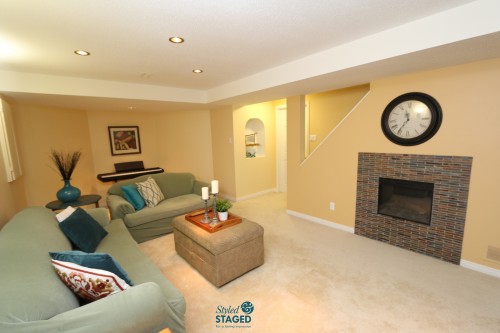 AFTER – Now the sofa is facing the fireplace instead of having a back to it. We were still able to keep all the instruments in the room – just at the far end where the TV used to be..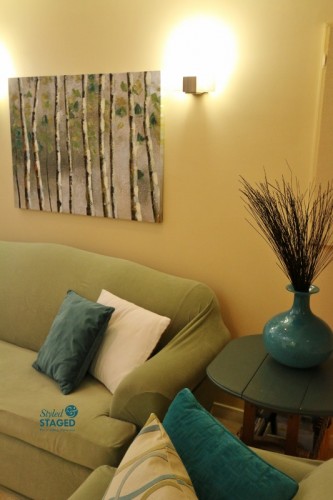 AFTER –  bringing in darker coloured accessories make the room feel cozy and inviting for anyone.  The artwork is the inspiration that ties everything together.