You can still have a theme without going over the top when staging a kids room.  This is a very large room with small furniture so we switched the furniture to the smaller bedroom.  It's great to have all the same wall colours in a house when you're selling, but it's very important to make all the bedrooms look a bit different so people remember how many bedrooms there are.  I also wanted to make the furniture look more youthful and the quickest way I could do that was by bringing in colourful accessories.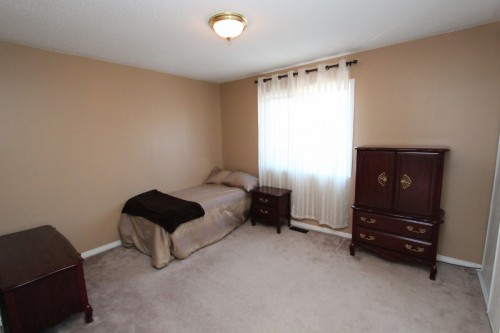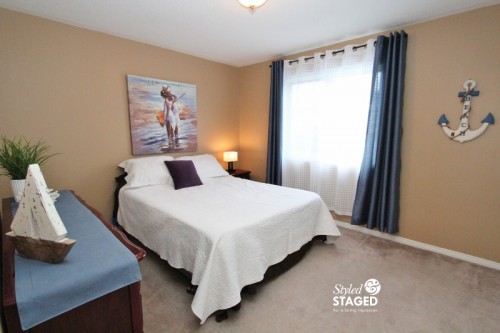 After the single bed went into the other bedroom, this queen size was brought in since this is the larger of the two rooms.  Removing the headboard made it feel more youthful.  A beige bedroom certainly doesn't need to be boring.  Adding the white drapes/linens instantly brightened the room and then the blue accent colour gave it interest.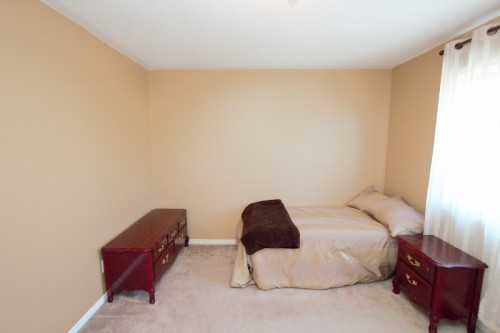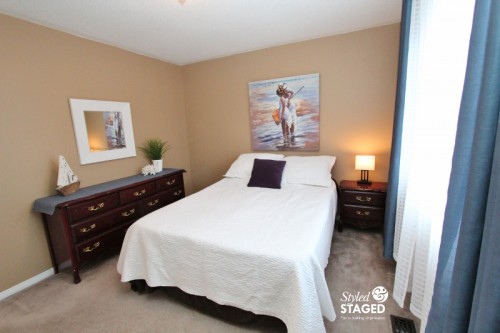 Removing the attached three way mirror and adding the white square mirror instantly made the dresser look more appropriate for a child's room.  Since the furniture had an antique look to it, I felt this artwork was very appropriate and yet still very much on trend.
This large artwork from HomeSense was the colour and theme inspiration for the room.  The wall colour really worked well and was the perfect backdrop for it.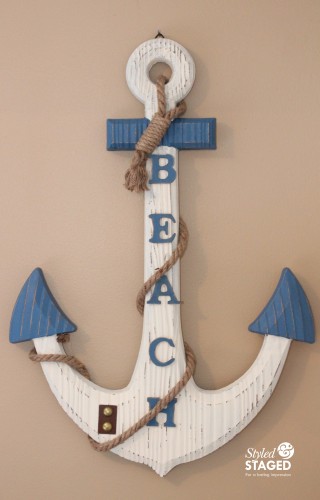 This adorable anchor was also found at HomeSense. The blue trim was the exact same shade as the blue drapes and runner.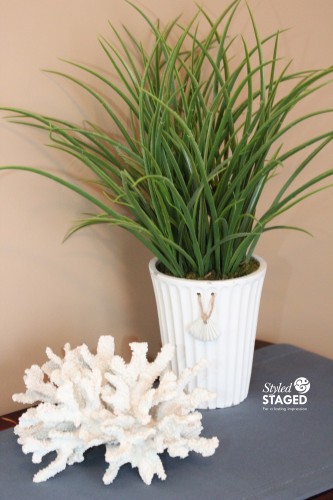 It just wouldn't be a beach without some coral and some beach grass in a shell pot.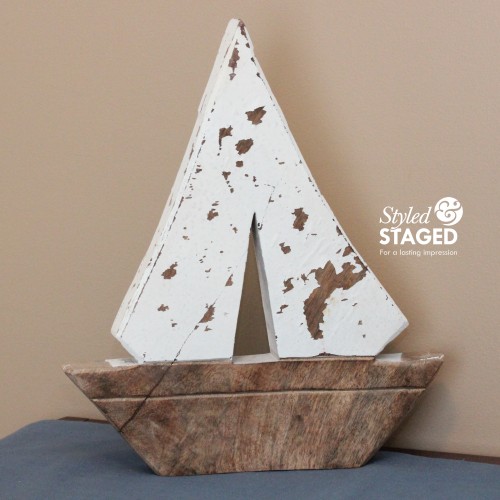 It's all the little details in a room that pull it together. This wooden boat is so versatile since it can be used in almost any room of the house and for either gender/age.