How Will You Remember 2020?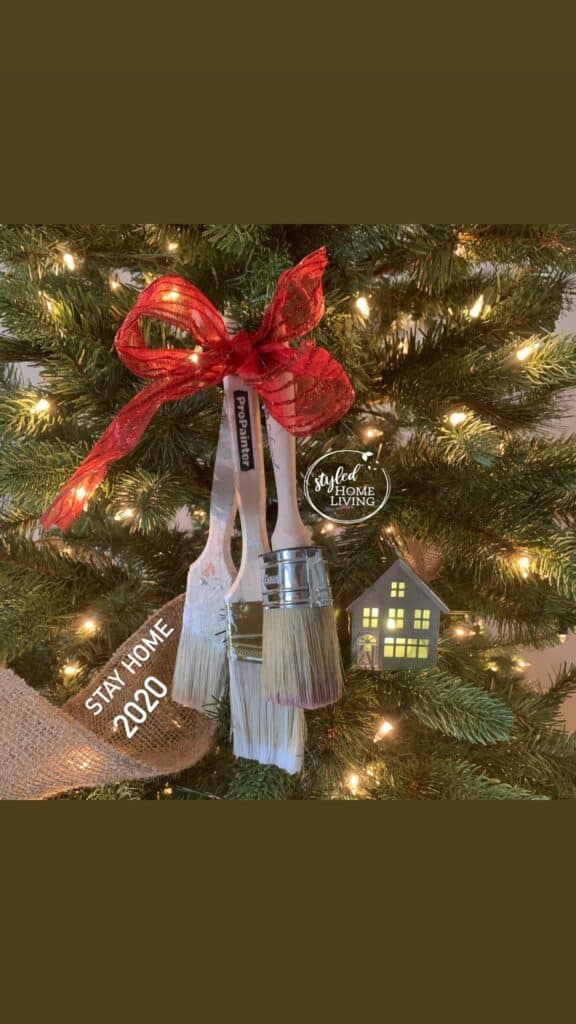 I figured these paint brushes were the perfect ornament for my 2020 Christmas tree
. During the pandemic I painted and decorated 7 rooms in my house.
Challenging myself to paint my brick fireplace, all my kitchen cupboards, my bathroom vanity and a TV stand was definitely worth it even though it was a lot of work.
Painting my antique bedroom furniture, 2 headboards, 4 side tables and a set of nesting tables was an instant refresh and upscale to some tired looking pieces that I now love.
I stripped and stained a desk for a home office and an outside dining table. I also enjoyed experimenting with specialty paints on mirrors, picture frames, serving trays, vases, lamps and anything else that inspired me.
These are just a FEW of the projects I've completed during COVID. Phew, I'm tired just reading all of this
.
Expanding and pivoting my business to online décor coaching and online home staging has been a wonderful way to share my creativity and passion for home décor with people from Coast to Coast. It's so exciting being able to inspire others to love their home.