Minor Changes for Big Impact in the Office
This addition on the house provided a perfect home office but it felt dated with the wood trim. There was so much furniture, buyers wouldn't be able to see using this room for anything else, but an office.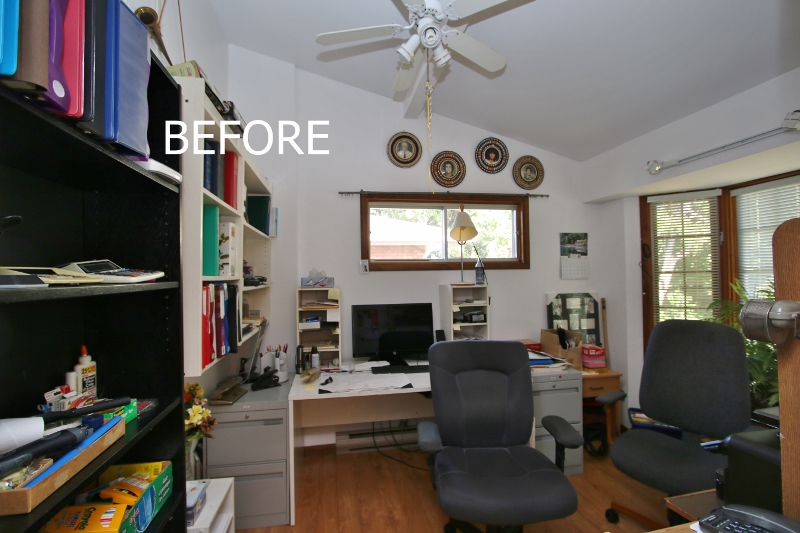 For Staging purposes, I didn't want to limit the room to only be used as an office. The first thing that I removed were the attached bookcases and shelving units since they really impeded on the room. The shelves were not staying with the house so it's important to remove them BEFORE the painting was done.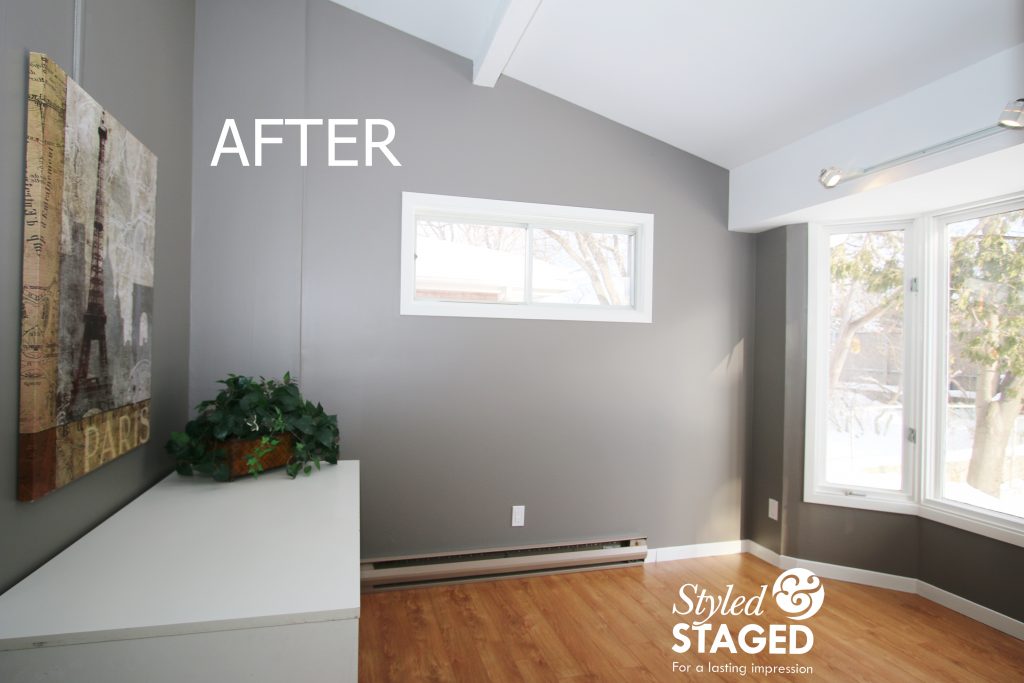 We kept the desk in here since it was the only furniture we had available to us, but buyers can see that this could easily be a TV room as well. Painting the walls a darker Gray colour made the freshly painted white trim around the windows pop. I know a lot people have trouble painting over wood trim but this wood was not in good condition and it looked dated.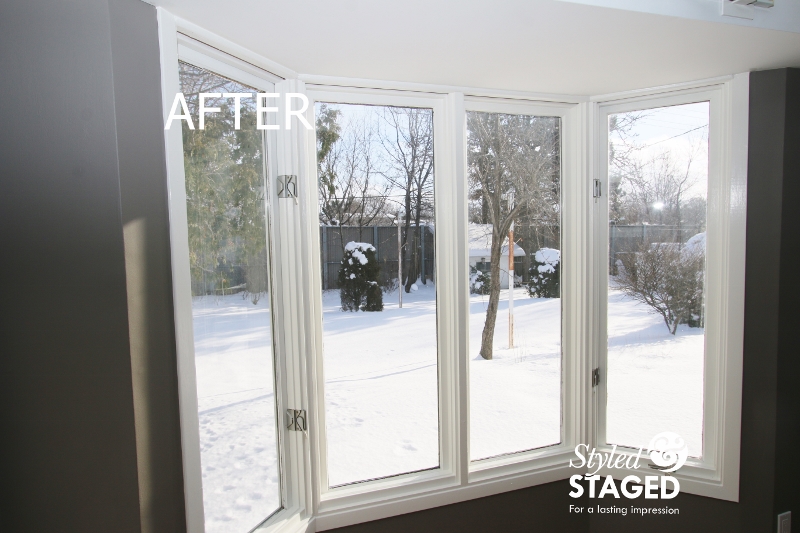 A love seat can easily fit in this bay window if buyers wanted to use it as a family room. This beautiful window is now the focal point and it showcases the huge private back yard.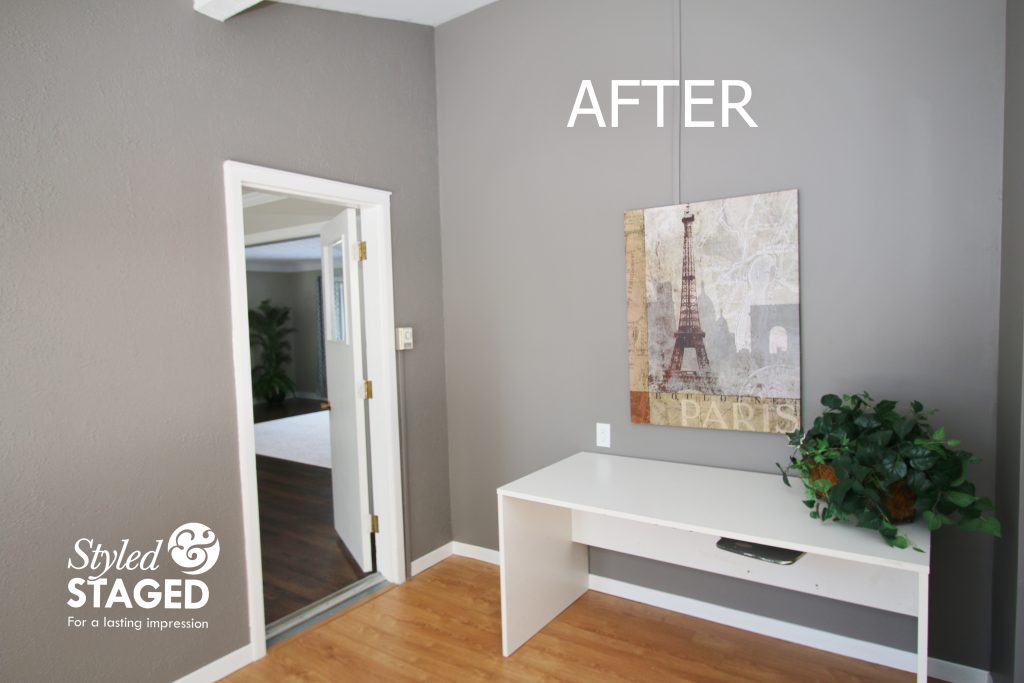 This artwork was perfect since it tied all the colours together and the vertical shape highlighted the high ceiling.
Stay tuned for many more "Before" and "After" photos of this house.