How to Pull Colours Together When Staging
We don't always have the time to paint rooms when Staging a house, so it's up to me to make any colour combinations work.
Here is a perfect example of how artwork and accessories were the solution for combining two different coloured adjoining rooms.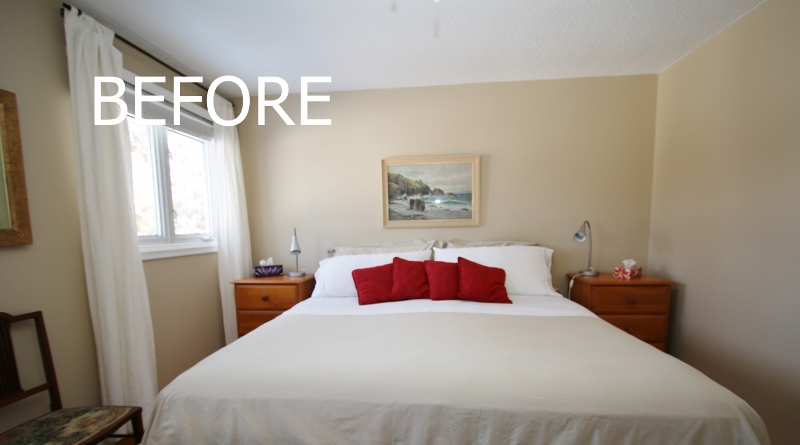 This master bedroom was a soft cream colour in the main area but it had a huge adjoining dressing room and en-suite painted a pale gray colour. I wanted to pull the two rooms together since they were visible from one room to the next.  Having a nice colour flow always makes a space feel larger as well.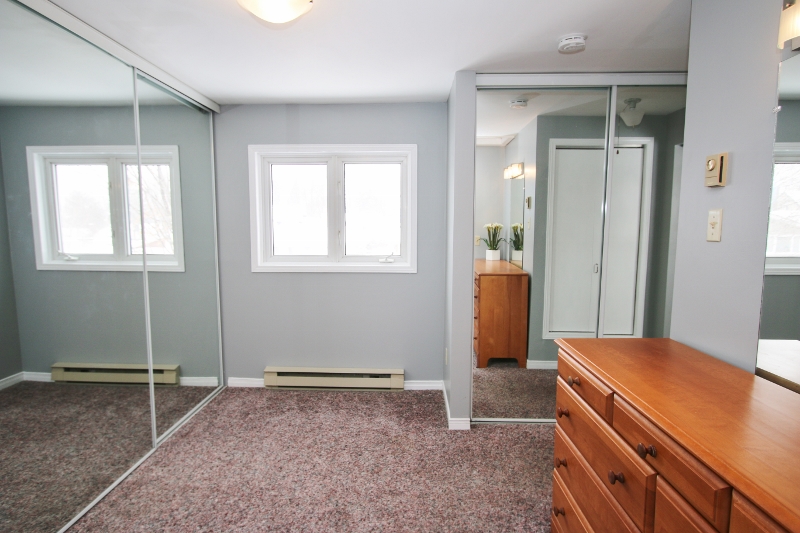 Artwork and Accessories Pull it Together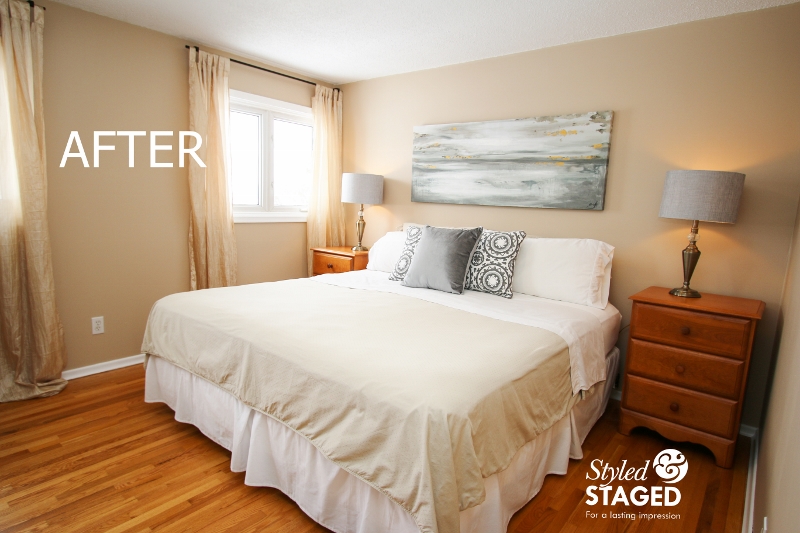 The gray abstract artwork instantly created a calm feeling in the room.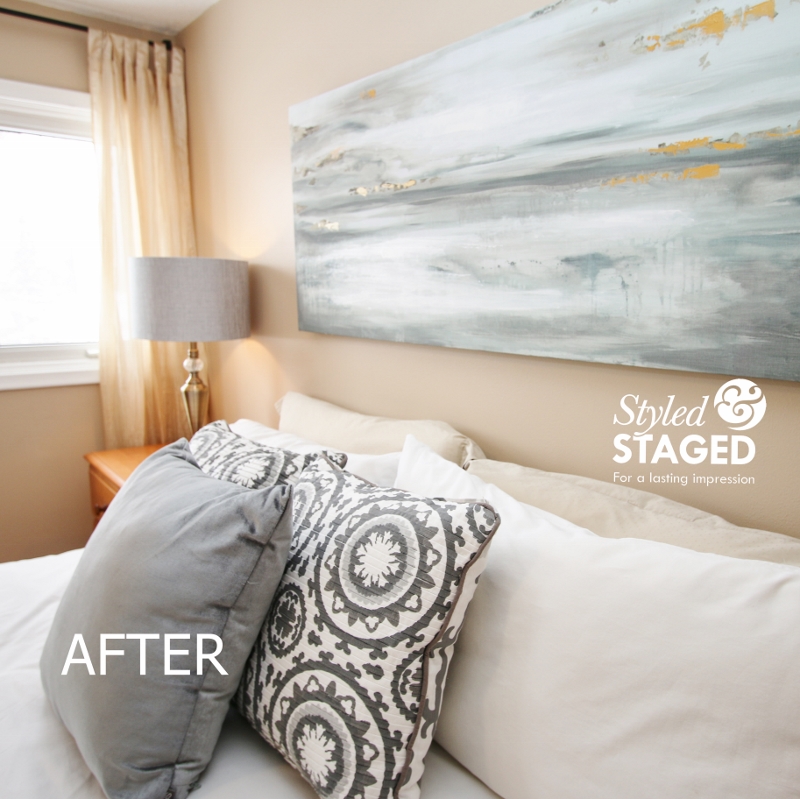 The larger gray lamps, the oversized artwork and accessories are all  in proportion to the king size bed.  You now look at the whole space instead of just the bed. The soft drapes blend into the wall so it keeps the room feeling large.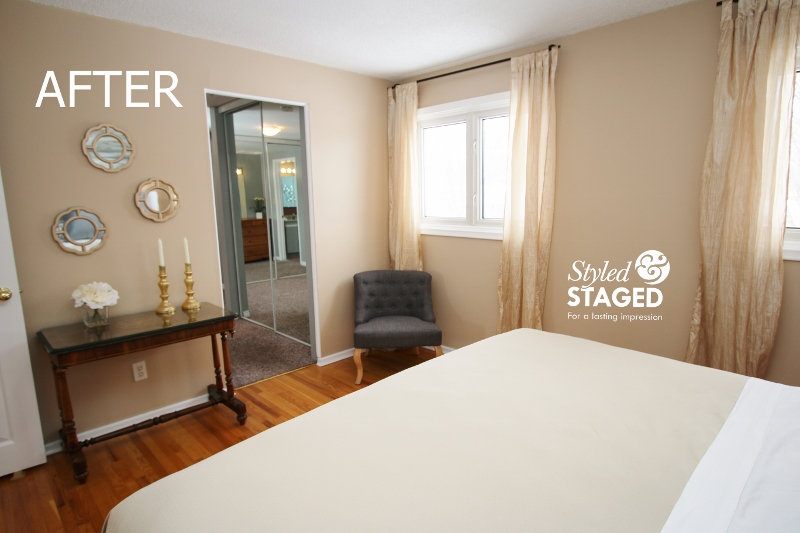 The new gray chair carries the colour to the other end of the room and right into the gray dressing room. The colours all flow from one space to the next.  Adding a few decorative pieces creates a romantic and serene room.