A Serene Master and En-Suite
Buyers always look for beautiful master bedrooms!
The funny thing is that when I stage homes, in reality, it's usually the last room that has had any décor done to it.  Everyone works on the main floor and the kid's rooms but never get around to doing the master bedroom.  It's usually the bedroom with the worn out linens and no artwork!
Maybe they look for beautiful bedrooms when they're buying since they want to see the potential for themselves. They want to visualize themselves in a serene retreat with a calming atmosphere since they don't have it now.  Buyers like to have something to aspire to.
So when staging your home, make sure you put a lot of attention in your Master bedroom and en-suite (if you have one).  Here is an example of a master bedroom done right!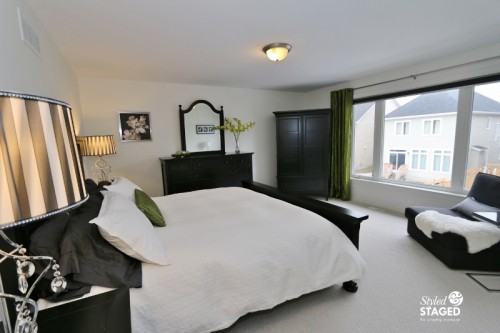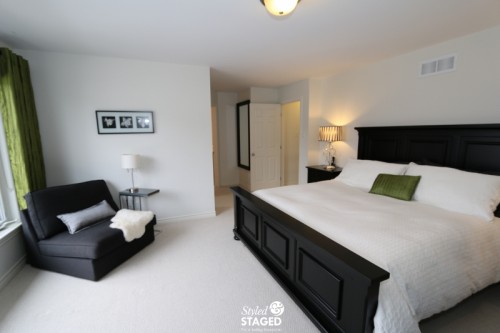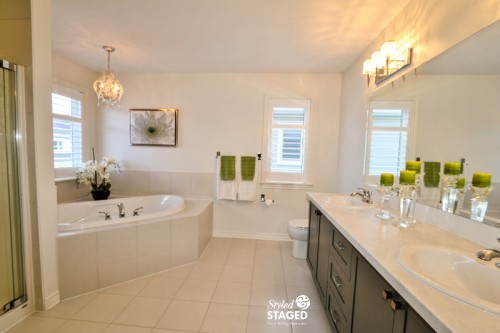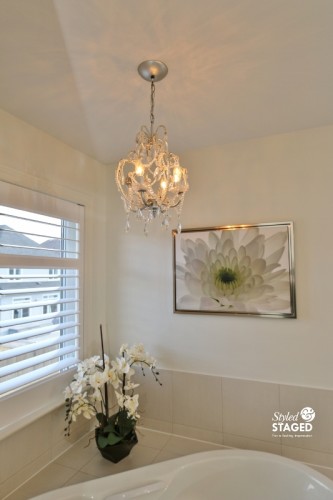 I always tell homeowners, if they are planning on buying new linens for their new house, buy them NOW so their house now looks great for staging too.  The master bedroom really does matter!!!