Staging/Decorating a Cottage for the Colder Months
We are all affected and influenced by the weather.  In the hot months, we want our cottages to feel cool, airy and breezy.
However, as the weather gets colder, we want to feel warm, cozy and comfortable .  We like to wrap ourselves in luxurious blankets by the fire sipping on hot chocolate with a good book.
Create an Inviting Space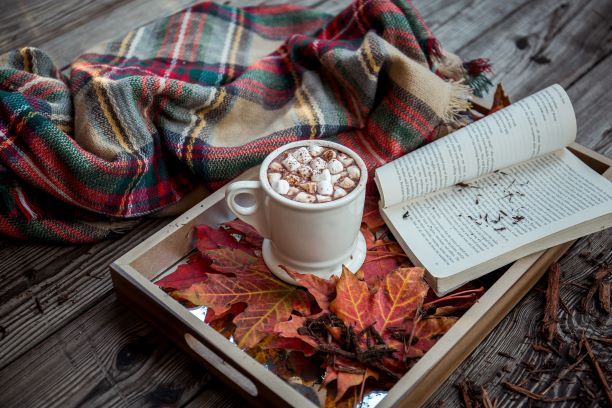 It's time to put the beach towels and boats away and focus on the inside of the house.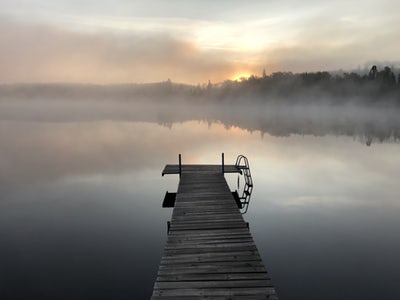 If you want buyers or guests to drive out to see the cottage, you want to make sure it's as appealing as possible to make it worth their drive.
Inspiration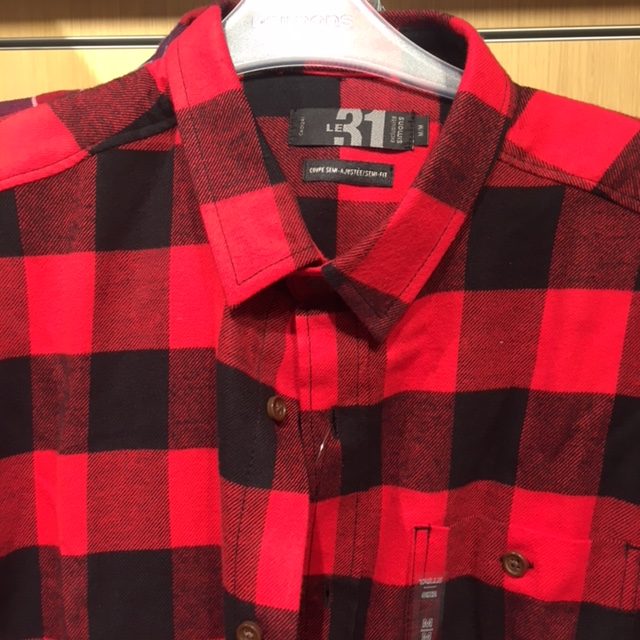 Home décor is always influenced by fashion first.  We've all seen the classic black and red plaid in clothing for years.  It's a classic look for Canadians and it will be around forever.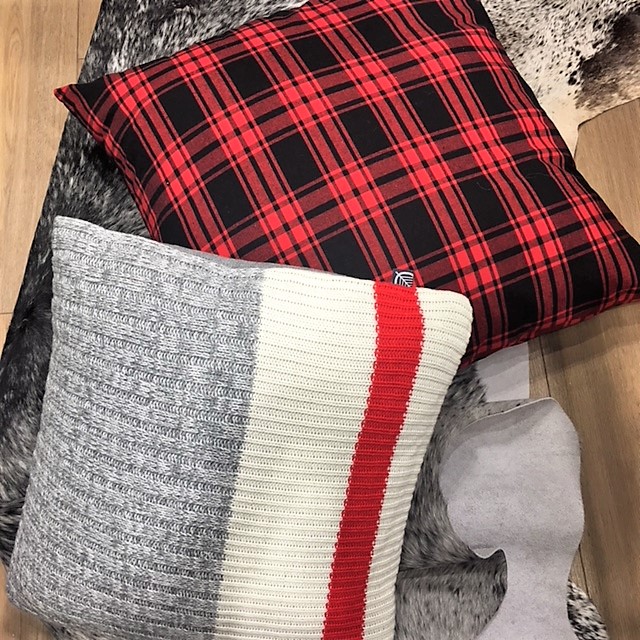 The classic wool socks that we all wear have influenced these cozy pillows.  It's fun to mix and match your colours, tones, and textures for an interesting look.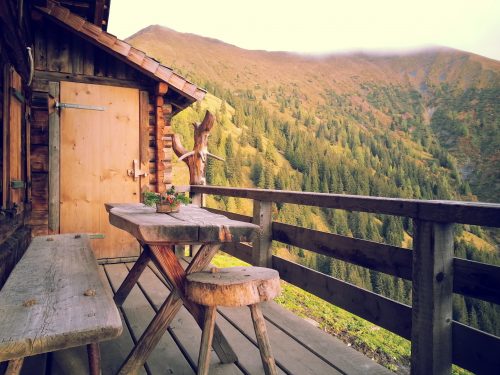 When you have a country home, be inspired by nature around you.
Let the Stores Help You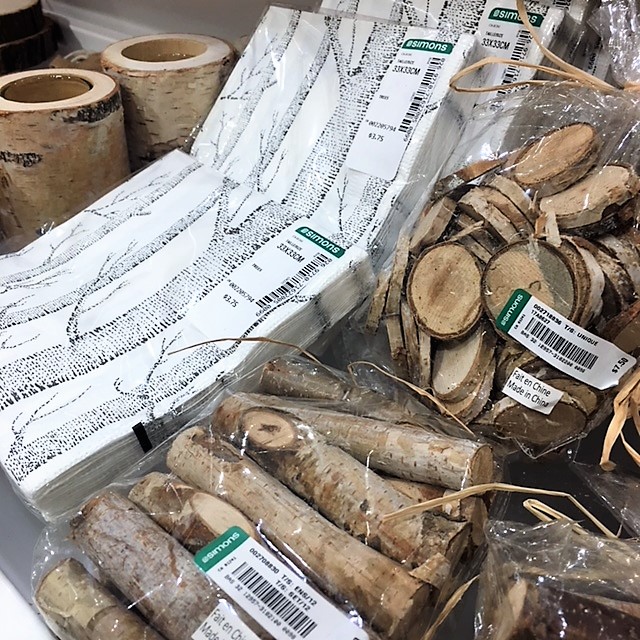 Find new ways to use what is outside on the property.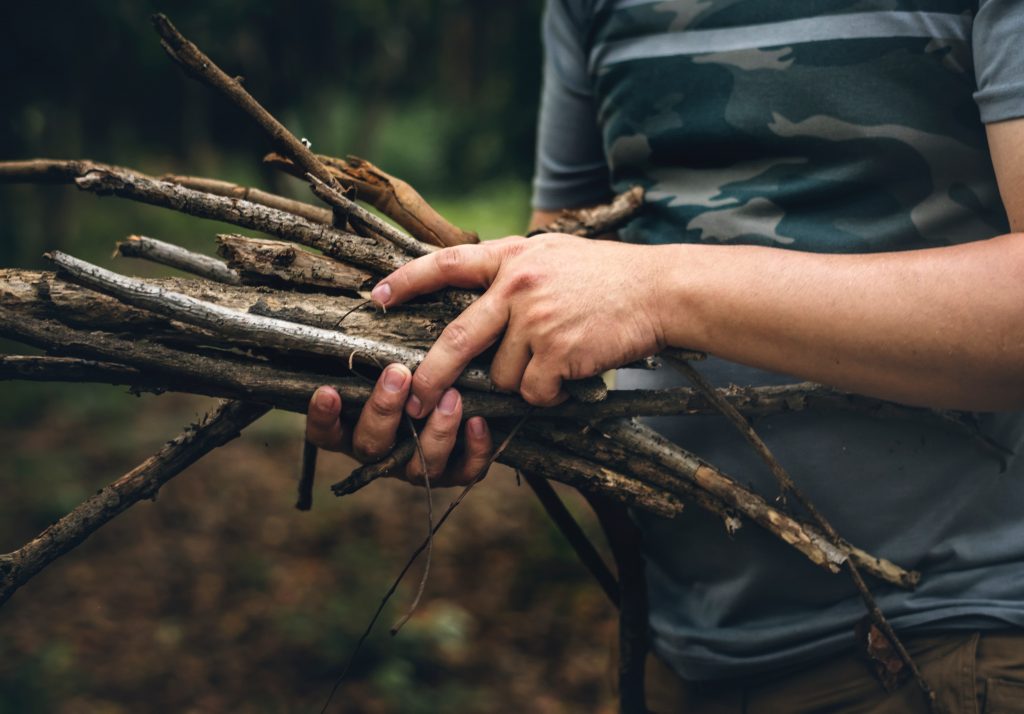 If you don't like going out to collect pinecones, branches and twigs etc. let the stores help you.  Stores like Simons and HomeSense have made it easy to bring the 'outdoors-in' for the natural look.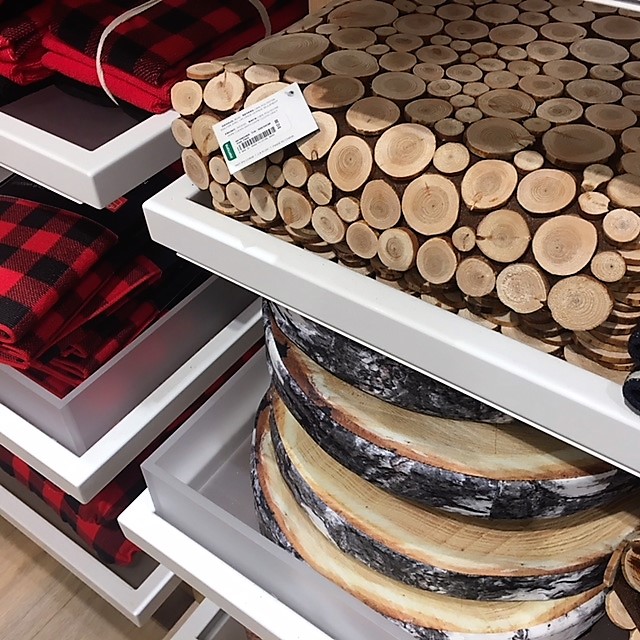 Barn board and sliced wood are huge in décor right now and it's perfect way to add a classic look for the cottage since they are also very practical.  They add an updated trendy look which makes it even suitable for city homes.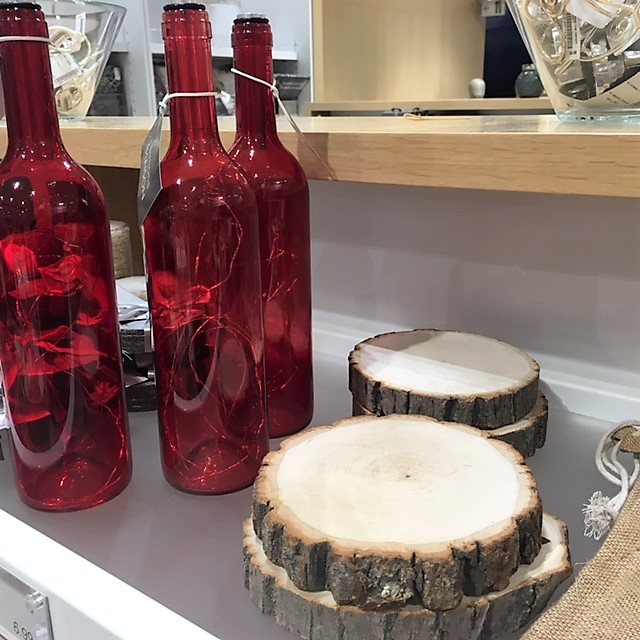 Twinkle lights are EVERYWHERE since they create a magical atmosphere. Here they are tucked into the red glass bottles for a soft glow.  Lanterns are also extremely popular.  The battery operated twinkle lights and battery operated candles make people feel safe.  All these elements are perfect for Christmas as well so you really can get some longevity out of the items.
Tie It All Together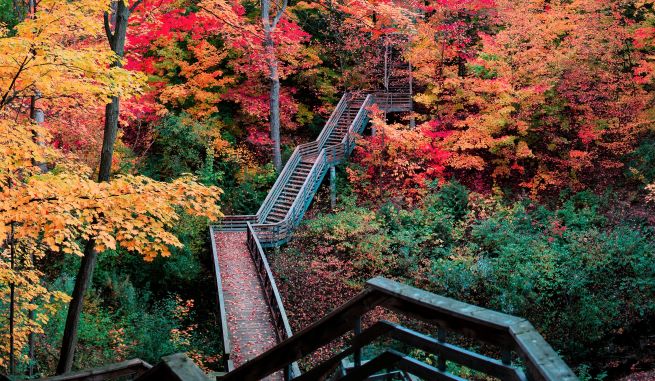 Be aware of your surrounding and capitalize on it.  Recreate the outdoor beauty into your indoor living.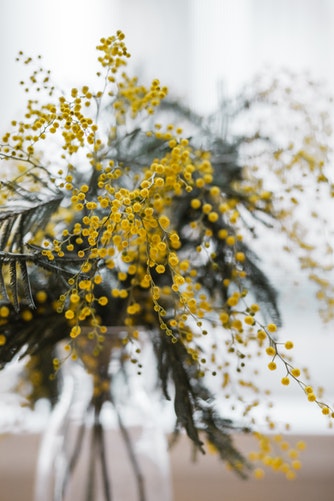 The best part of staging/decorating a cottage is that all you have to do is go outside to pick your flowers, berries and branches to add charm in every room (and it's FREE). You will see that all the colours work perfectly together.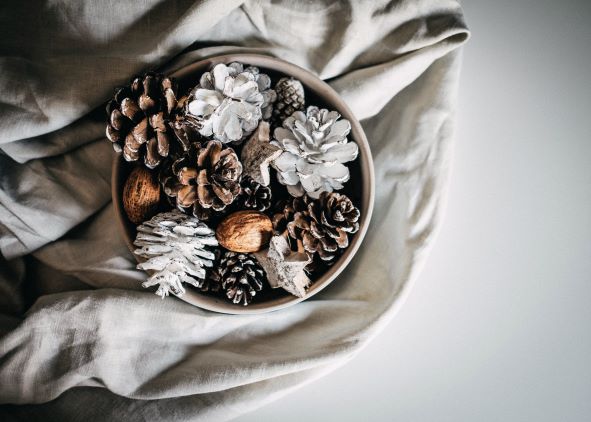 Simple centrepieces can be created with pinecones, acorns etc.  Just take a walk and see what you can find.  The key is to put enough of the same things in a grouping for impact.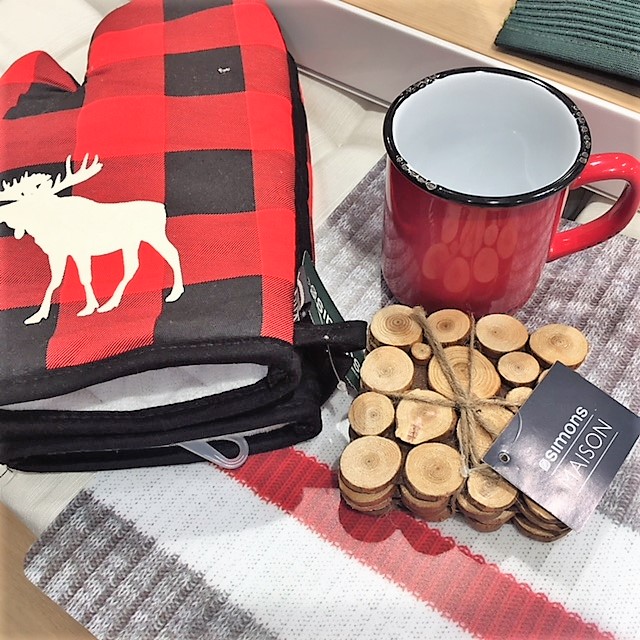 It's easy to add the pops of red through dishes and accessories.  Red is the perfect accent colour in cottages.  These plastic placemats that look like wool are ideal for casual settings.  You don't want to be fussy in a cottage. The moose silhouette screams 'Canada' and lets us enjoy the nature around us.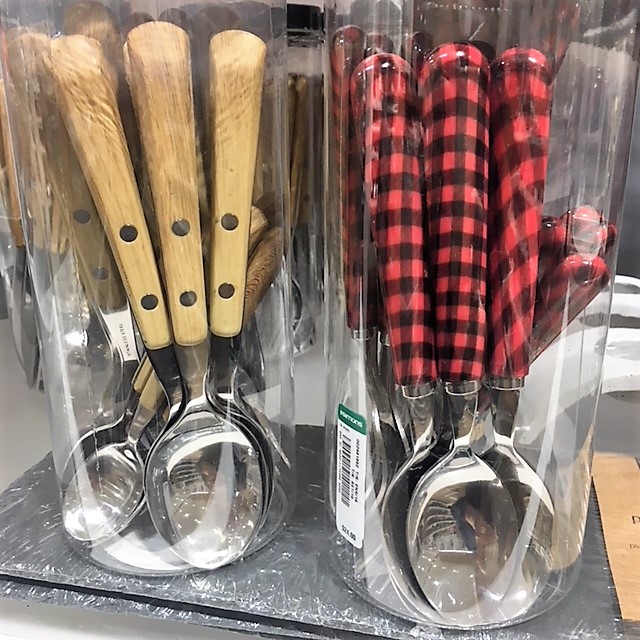 There is so many choices to choose from in dishes and utensils.  You can keep going with the plaid theme (yes, you can mix your plaids)  or stay with the wood handles for a more versatile look that looks equally amazing.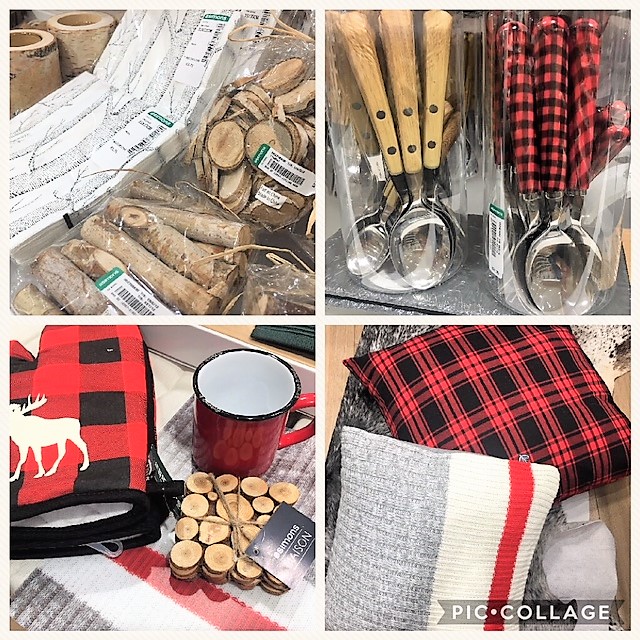 Put everything together and you will instantly create a warm and inviting space for either a buyer or for you and your family to enjoy.