Staging with Reclaimed Wood
I learned so much from my clients!  Their rental property was virtually empty, so together we came up with a plan on what was necessary to bring in for the sake of Staging.
A Bed for Everyone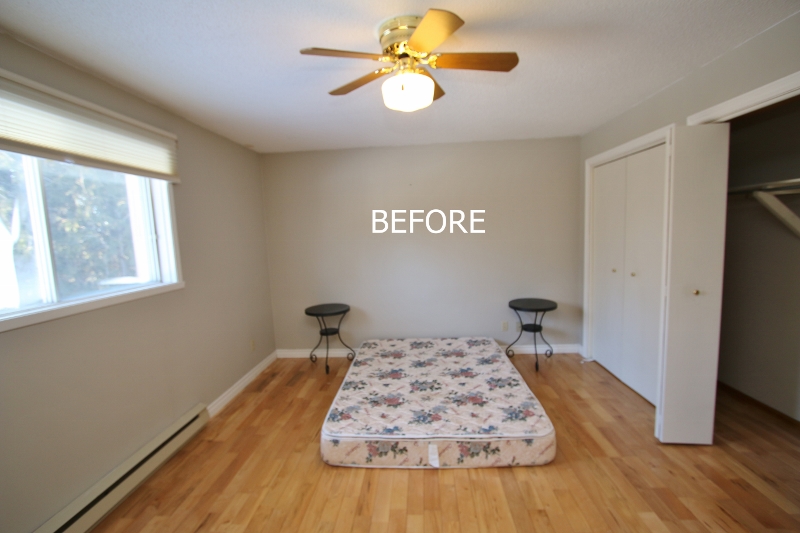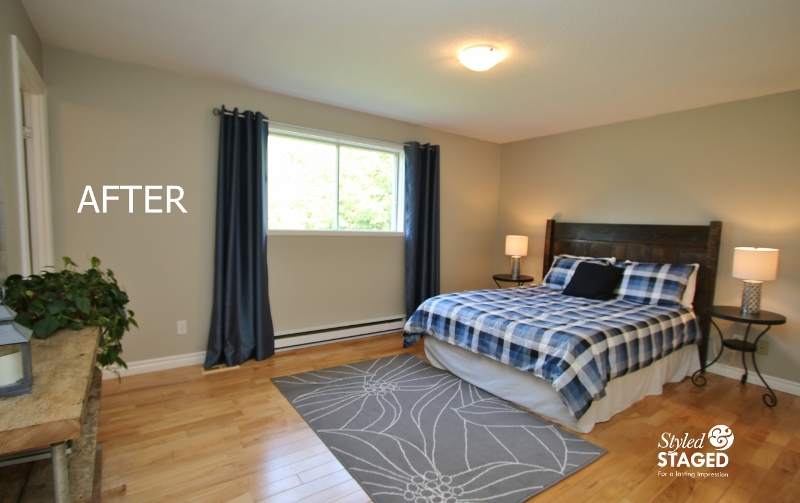 They brought in a head board that they had made out of reclaimed barn board.  How cool is that?  Furniture made out of reclaimed wood is so on trend and that is exactly what the buyers are looking for. The window was framed with blue drapes to add some softness to the rustic look.  The room is very large so adding the patterned area rug help fill the big gap between the furniture.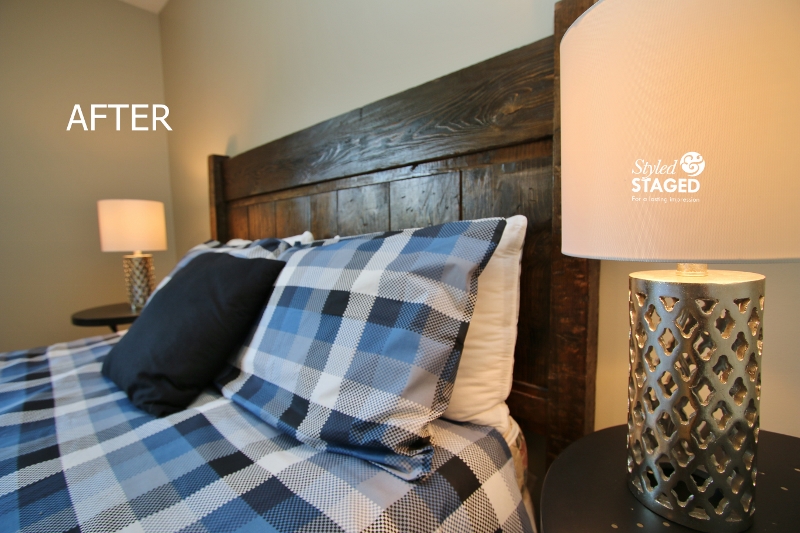 I brought in linens and accessories to finish off the room.  I thought the lamps were perfect since they were made of hammered metal which complemented the bed but they weren't too heavy looking.  You want to appeal to everyone when selling your house.  They are not buying the furniture but they are buying a 'perceived lifestyle'.
Stand out and be Remembered
Since we didn't have a dresser, they brought in their hand crafted book shelf.  It shows the right scale of where a dresser would go.  Having pieces like this is memorable for buyers.  After they've looked at hundreds of photos on the MLS or toured several homes, you need to stand out and be remembered.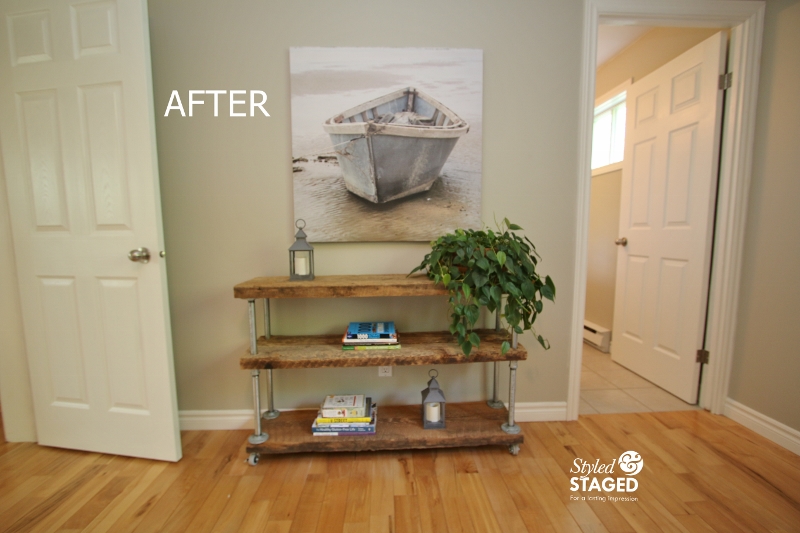 The artwork is the colour inspiration to the room. It sets the tone and ambiance. Notice how there isn't too much on the shelves but they are in the same theme.  Keep it simple.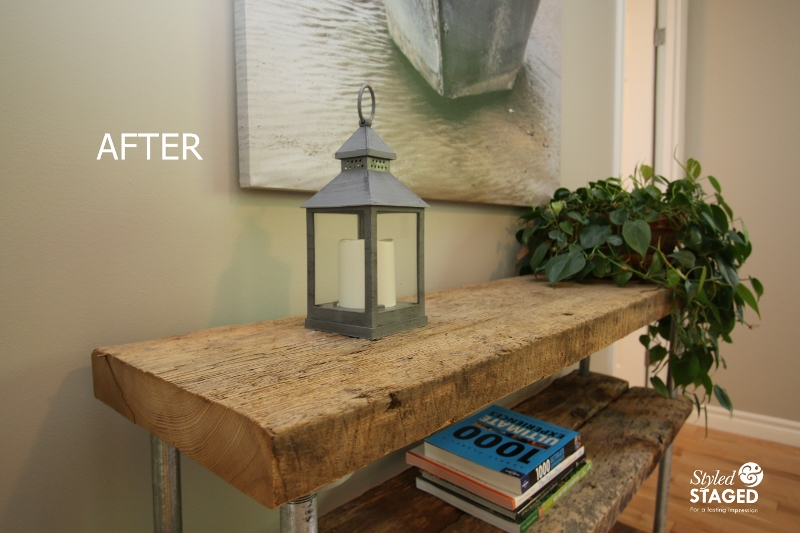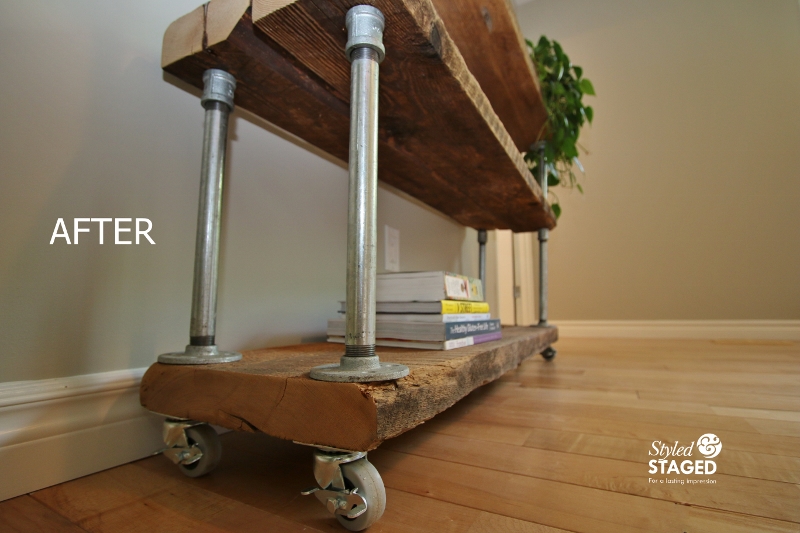 I was inspired to make my own furniture after learning from these clients.