Styling a Bedroom with Sloped Walls
This master bedroom has lots of charm with the thick baseboards, double windows and sloped walls.  Now what is the best way to furnish it?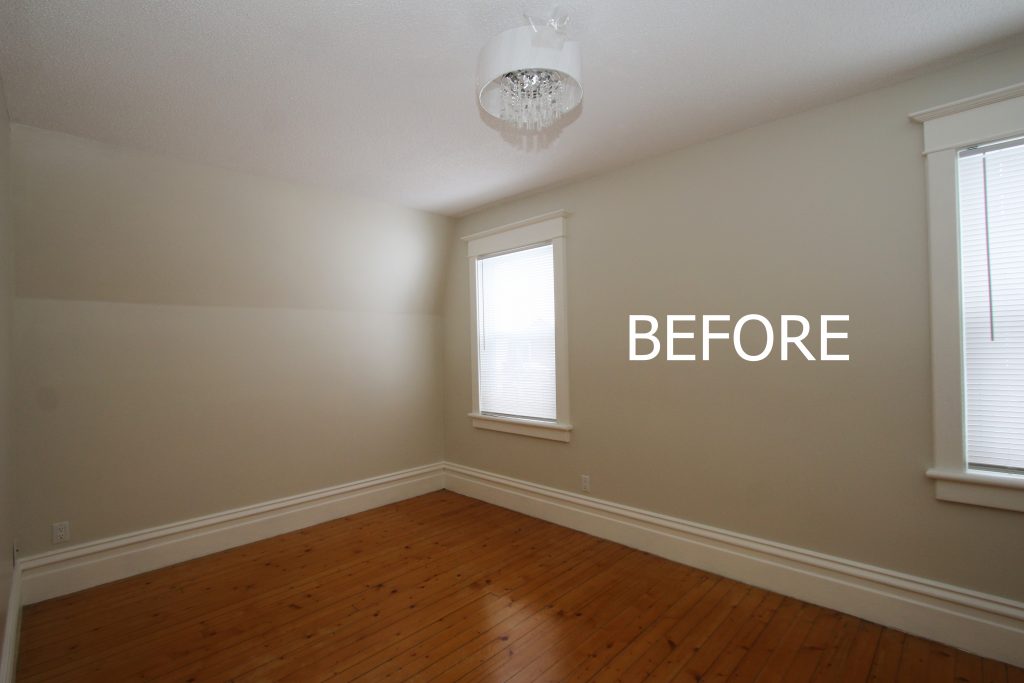 Upholstered Headboard:
Since there is a sloped wall where the head of the bed is going to go, I had to bring in a headboard since I wouldn't be able to hang artwork above the bed. It's hard to tell in this photo, but the slope wall is just above the headboard.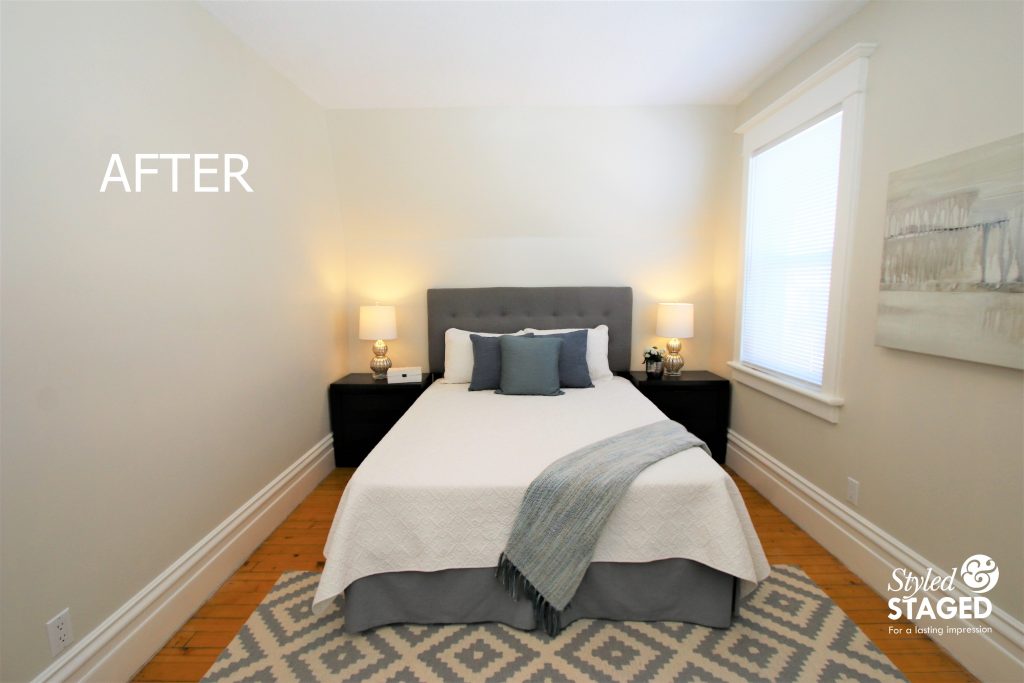 I chose an upholstered one instead of wood to add more texture and warmth.  Since I didn't want to hide the thick decorative window trim with drapes, the fabric on the headboard also softens the room.
It was important to show buyers that a queen bed and night tables could fit in this long narrow room.
Accessories: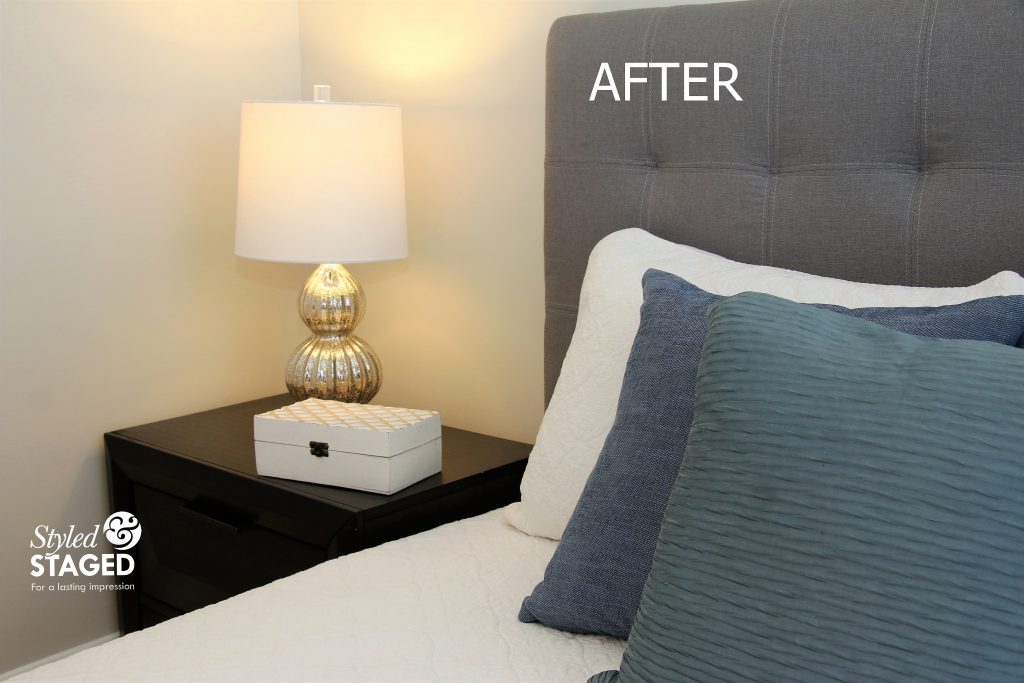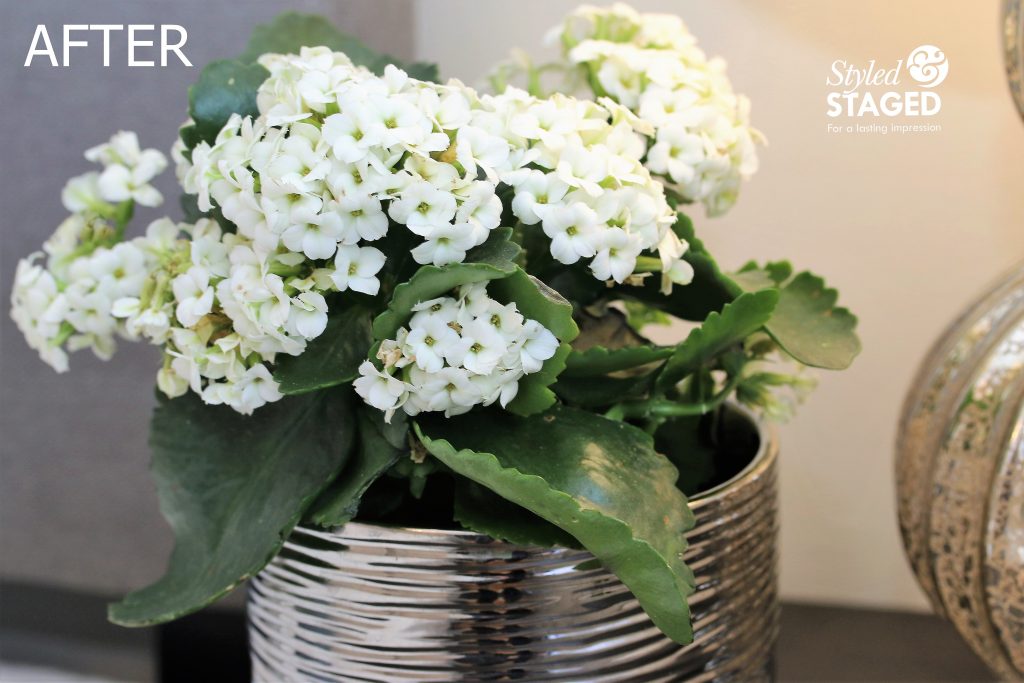 Placing accessories on the night tables and matching lamps draws your eye out to the sides of the room, making it feel wider. Whenever possible, I love to add real flowers for a more natural feel.  Potted flowers are great for Stagings since they last longer and are low maintenance.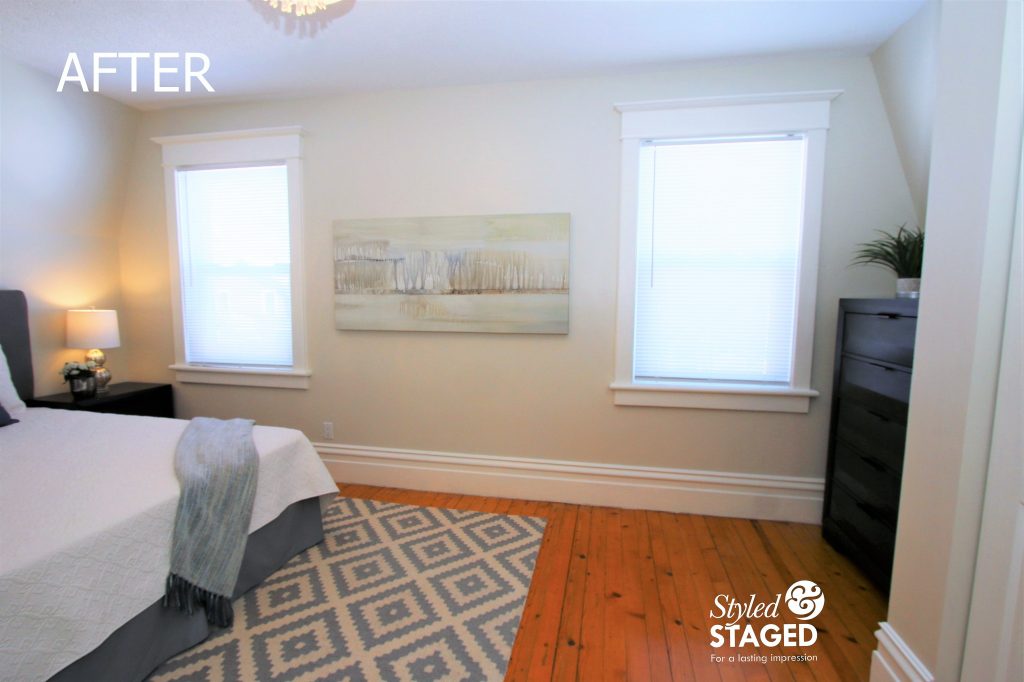 Artwork helps tie all the colours together.  I stayed with calm and serene colours to also make the room feel larger instead of chopping it up.  The area rug also helps fill in the space between the bed and the dresser/closet.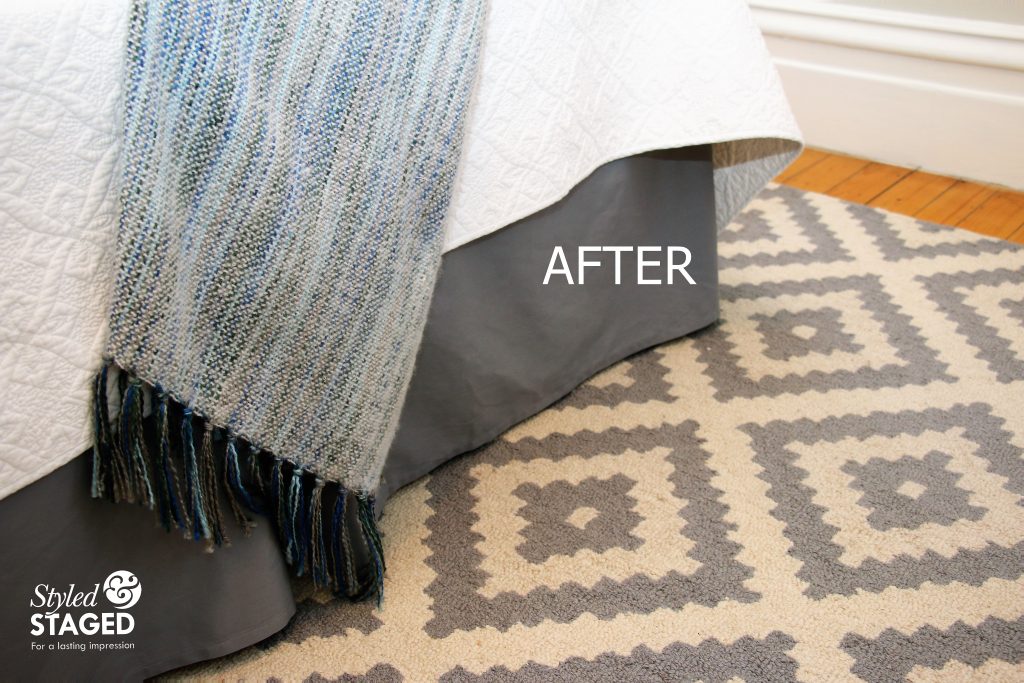 Adding layers and textures in soft colours keeps the room interesting and luxurious.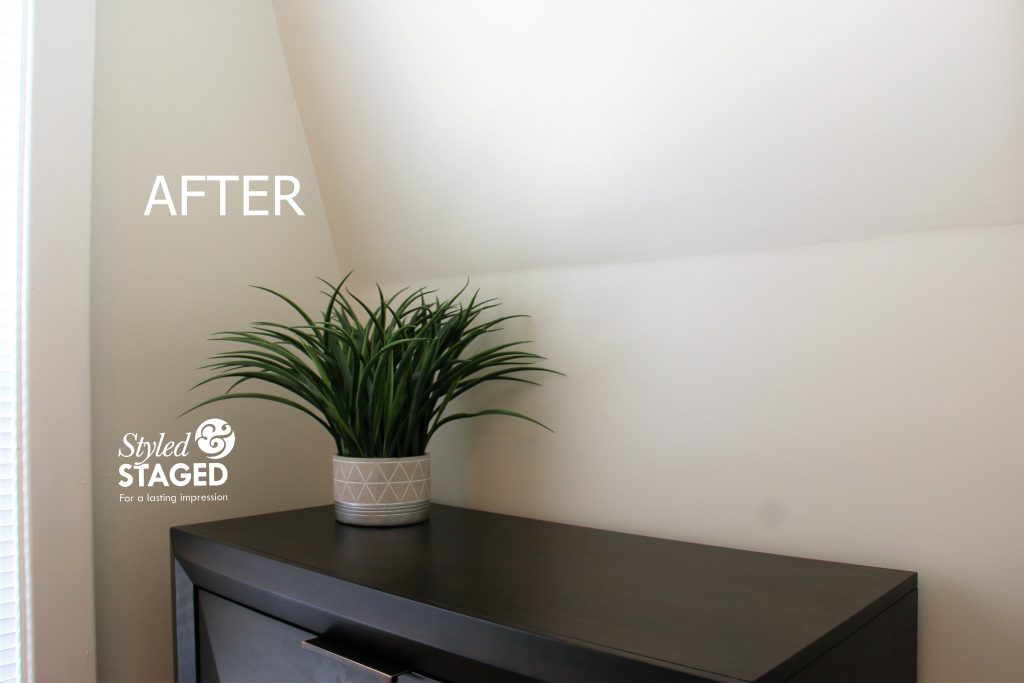 This plant fits in the nook perfectly since I wasn't able to hang art or a mirror because of the sloped wall.
Furniture Placement: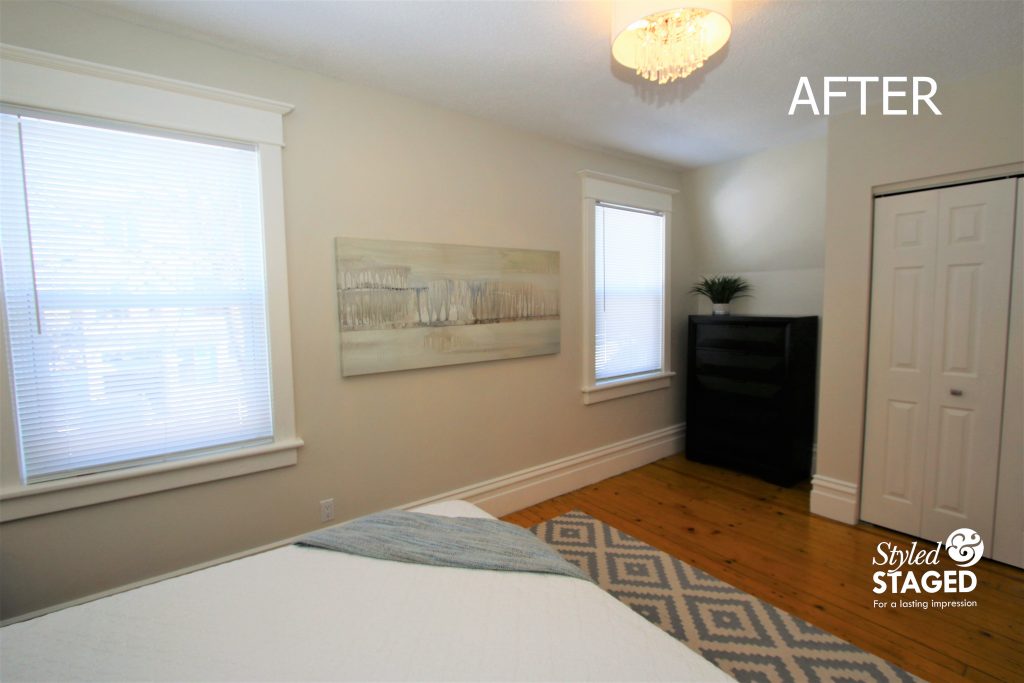 I always start with the furniture placement.  I would have loved to centre the bed between the two windows but then you wouldn't be able to open the closet doors.  Not only does a room have to look beautiful, it also has to be functional.  Buyers can see that there is still lots of room for their dresser(s) plus the large closet.
You don't want to miss the transformation of this charming 100 year old house. To see the main floor  click on this link.