Super Quick Staging Turn Around
As a Stager, I realize the importance of getting a house on the market quickly.  You never want to miss the peak market.  Right now, everyone wants their house ready for September.  Holiday season is coming to an end and Autumn always creates a rush.
Normally, the first thing I have to do is have the homeowners clear out all their extra "stuff' and personal items.  I quickly realized that this condo needed colour and rental inventory.  During my initial consultation we actually called the painter and he came right over which was amazing since we could discuss what the homeowner was willing to let them paint.
The painting a repairs took one day, I brought in all my Staging inventory the next day, and then the photos were taken the following day. DONE!
Colour was Needed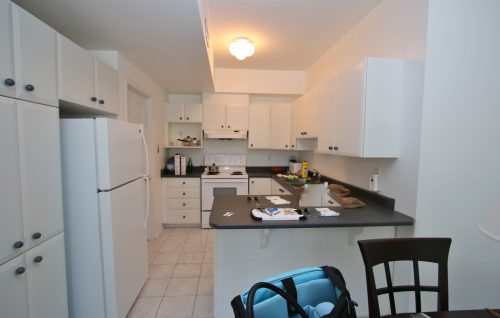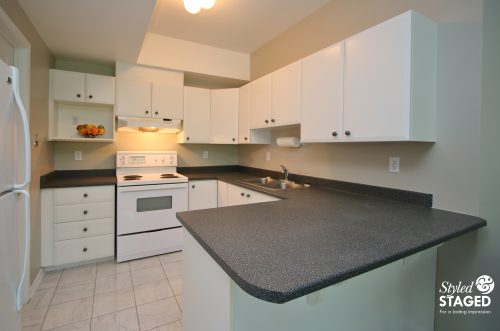 The white cupboards were great but they disappeared into the white walls and they almost looked dirty since the whites were not the exact shade.  By painting the walls a neutral gray, the cupboards look fresh, white and brand new.
Accessories Were Needed
Since it's an open concept space, the colour had to continue into the living/dining area.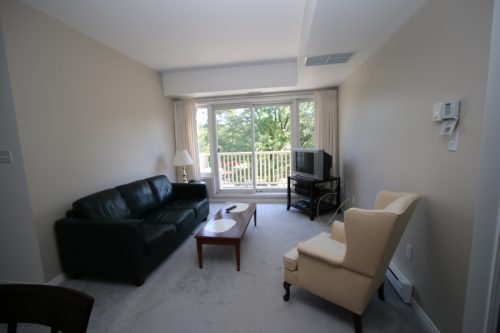 They had all the necessary furniture, but I needed to inject some 'style' and colour to make it inviting.  These two walls were the only walls with a bit of colour but we painted them the same colour as the kitchen for continuity.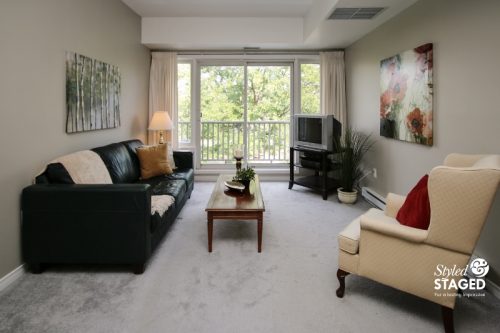 It's amazing how just adding a few pictures, accent cushions and accessories makes such a huge difference.  I was lucky that they had custom made drapes throughout the condo.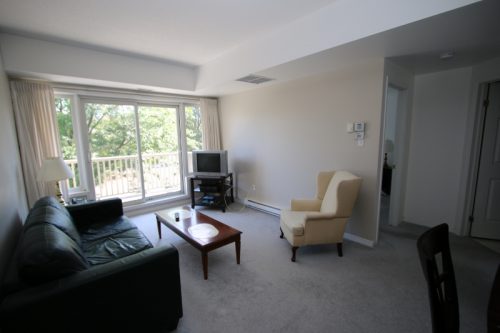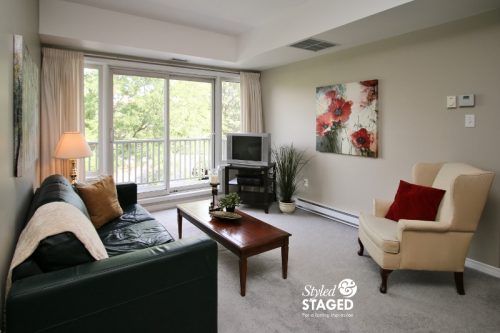 The hunter green leather sofa was the dominant colour in the room so I needed to bring in artwork that had the same green but also other colours to make it interesting.  The coral poppies allowed me to add hits of coral elsewhere.  Adding greenery also adds life to any home.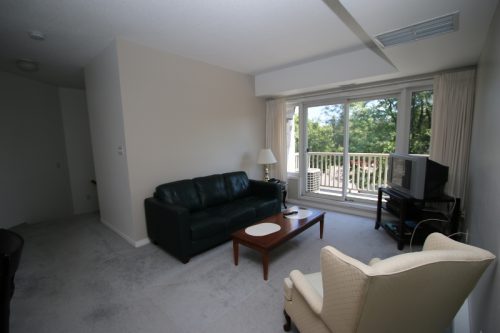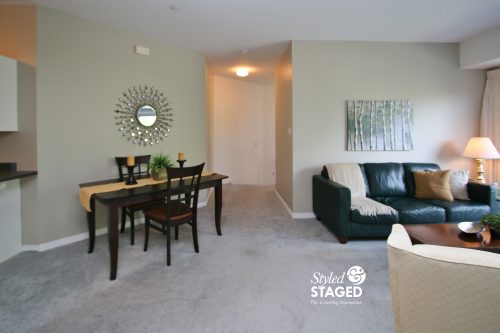 Creating a dining room shows buyers the full potential.  Gray can be a cold colour to live with so adding some of the warmer tones made it feel comfortable, yet still very current.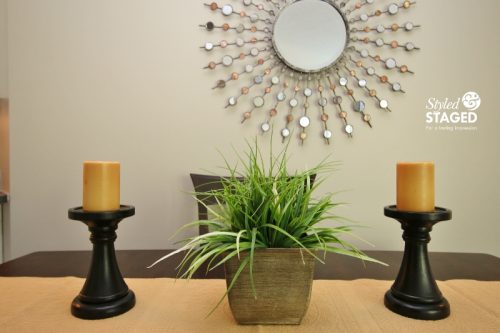 Hanging mirrors opposite a window reflects the light.  Always make sure the reflection is something that you want to look at.
New Linens Really Help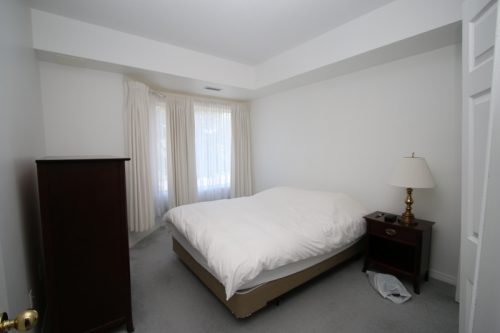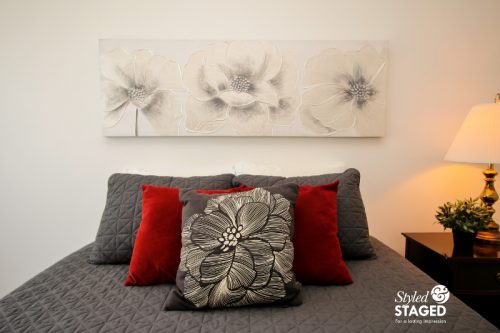 The bedroom was not painted so I needed to add some colour but I knew the homeowner still wanted it subtle.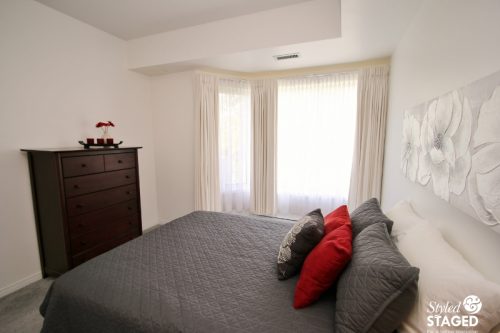 I brought in  gray linens to complement the gray carpet and artwork In soft shades of gray, cream and white.  It also serves as a headboard.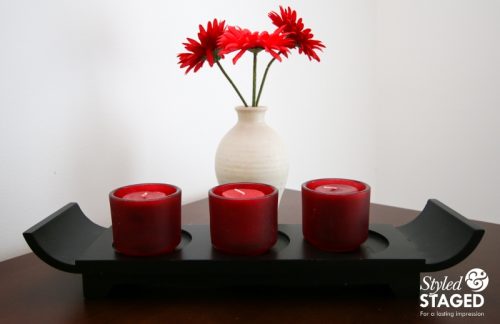 Taking photos of white rooms can be a challenge so you have to strategically place a few objects with colour around the room to add depth.  This makes the rooms appear larger since your eyes glance around the entire room.
Maximize Every Square Foot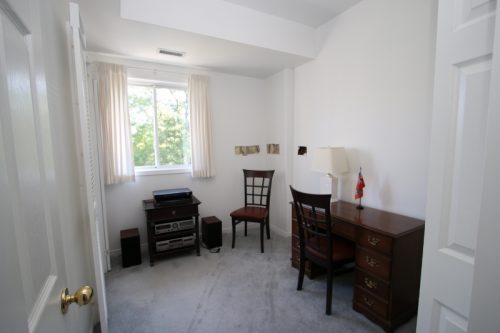 The walls needed some repairs so we had the painters take care of that before they painted.  I was so impressed how quickly they were able to get things done!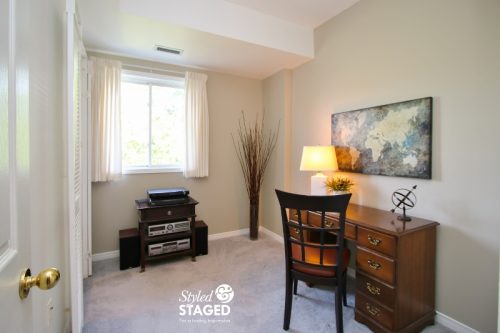 The new paint looked great, and then all I had to do was bring in artwork and accessories.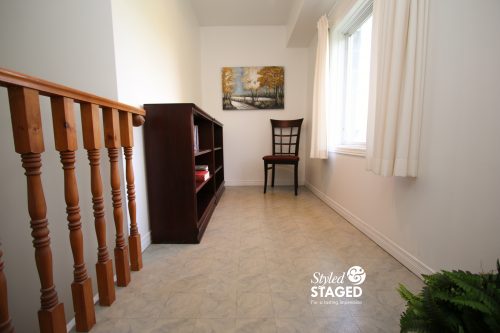 There was a unique little space attached to the office. I kept his bookcases here, but it could be an ideal workout or yoga room as well with all the natural light flooding in.  It's always important to think of who your potential buyers are.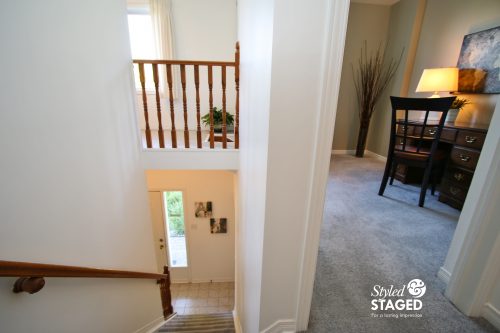 Make it Memorable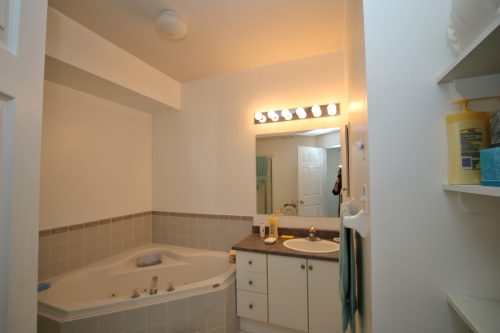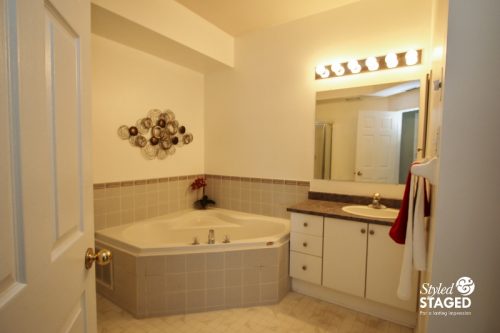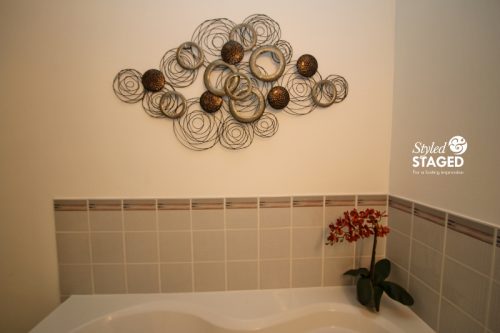 It's the little details of adding some artwork and flowers that make a room feel memorable.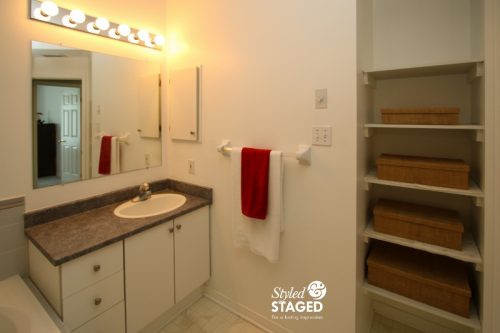 When you have open shelves like this, it's best to use baskets.  These are ideal since they have lids.  You don't want buyers looking at all your personal stuff.