You Have to Put the Right Size Furniture in Each Room
I was so impressed and 'wowed' by this bedframe that the homeowners and grandpa made together for their little guy.  Not only does it look amazing, it's also a wonderful bonding moment for the three generation to cherish.
I felt terrible asking them to store it for their next home but my job is to make each room look it's best for Staging. This bed and tall dresser are just too big for this room. I was very grateful that they were o.k. with us bringing in a single bed to showcase the true size of the room.
BEFORE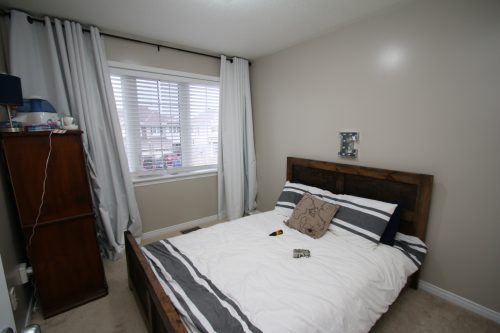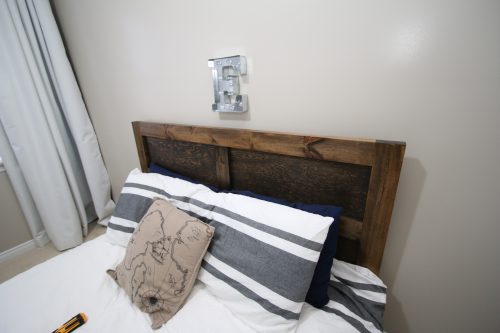 AFTER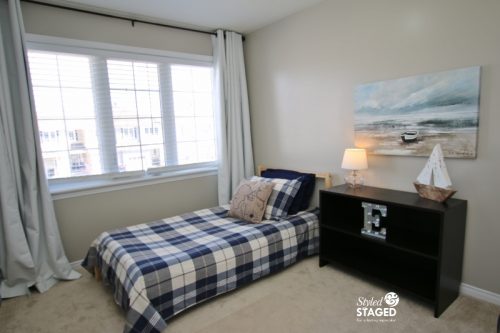 This single bed was the perfect scale for the room.  Instead of the high dresser we brought up a storage unit from a hallway to serve as the night table/dresser.  Even though it's not a dresser, it shows buyers where a dresser would fit.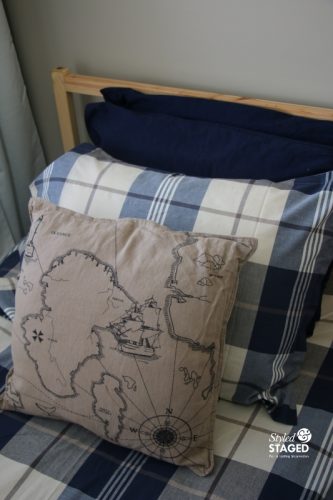 The plaid linens give the room a bit more colour and I used their 'adventure' accent cushion as my inspiration for artwork and accessories.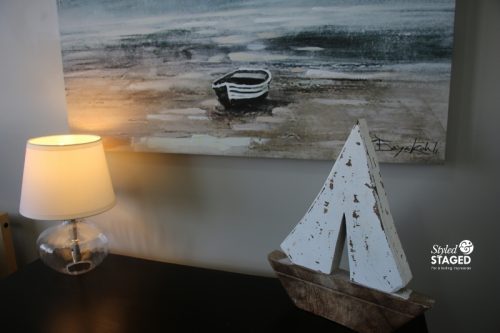 The room is masculine with a travel theme, but since the walls are neutral this room can be easily transformed for any personality.